Approximately $15 USDT Earned From Trading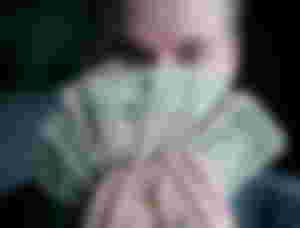 Credit: Unsplash images
Awesome experience of trading as the green candles are on right now. Actually the amount is not stable because I was focusing increasing the asset not the stable coin USDT. But it is still a good news for me that I was luckily able to earn some coins by investing coins. As money begets money likely asset begates asset and these crypto coins are digital money so it brings money when I'm investing or trading wisely.
Last two months I wait a lot to recover my asset and my happiness is worthless because if I compare with the previous trading then its not yet a profit but for the day its a profit that I earned from my asset investment. Some of my asset stuck and if I sell them right now, it will be a loss. So I'm waiting patiently for the right time. Not sure yet my happiness is temporary or permanent because until I recover my asset completely I can't celebrate my happiness.
Holding a little to catch big fish, that means when the price will pump as I want to see it, I'll sell it for stable coins and again will buy coins for trading. Need to use my asset wisely. I'm not expecting a big fish over a night but waiting with the fishing rod for long time and at the end if this holding bring something fruitful then I can consider this a successful trading. It definitely takes time and patience. Sometimes I may sell in loss and start it again from the beginning. But that's the result of being impatient.
Whatever, right now I've $15 in profit and it make me feel like I could have 10x more asset that could help me earning $150 instead $15. But I'm still living in hope that someday I'll be able to earn 10x more from my assets right now but problem is our necessities in life which doesn't allow us holding asset for long time and the price is also up and down like our life go through ups and downs.
Let me be hopeful for future trading and my asset may grow to 10x more to help me earning 10x more. I'm really very blessed that I'm holding the asset that could be a dream of beginners and one day I was a bigginner and I also learn from losing assets. Once I was scammed and the amount was around $150 which can cover my monthly expenses and it happened to me this year. I hope not to get into any trap again and it was my fault that I lost my coins.
Anyway, I'm happy inside even I've earned a little profit from my trading. I just hope the happiness remain long time. Its Friday morning here right now and I slept a lot after attending dawn prayers. Hope for a productive day though half of my day time passed for sleeping in the morning. I'm closer to noon. Have a blessed Friday to you all...!!
Thanks for stopping by!!!