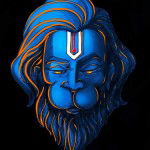 There is a city Chattogram which is situated in Bangladesh. It is a port city and one of the most important cities of Bangladesh. It is also called the business hub of the country. This city is also most populated city in the country next to the capital city Dhaka. About 80 lacs to 1 crores people live in this city of 5283 square kilometres. This is a too much population to live in such a city. This city is famous for its seabeach and lots of mountains. In a line if we want to describe Chattogram then we have to tell that this land is greatly blessed by the nature.
And I want to admit here another information also. This city Chattogram did an world record yesterday and it is that highest amount of or highest percentage of corona positive patients found against the number of corona test were done by the health authorities. I do not know that, it is a matter of proud or regret for their government because where it is needed to give carfew or strong lockdown now instead of it the government is opening everything and starting all from 31st May. Isn't it a suicidal decision? Maybe the government is focusing on the economics and herd immunity but they should also remember that the health service system of that country is in 88th position among all over the world according to WHO and number of COVID-19 dedicated hospital is only 3 or 4. Is it enough?
Hope for the best and good luck for the people of Chattogram, Bangladesh.