When you ever feel confused about what to do, you must feel bland and don't know what to do. So the only way is to be silent, whether it's silent thinking about something important, silent because you are dizzy with many problems, and various reasons. Most people probably like that, instead of having to rebel because of confusion and stress, it's better to just keep quiet.
But actually silence is not good, because it will be said that there is no more useful work. But know that a person who is silent and daydreaming does not mean he is really daydreaming, maybe he is thinking about what is important to do next.
Or maybe he is imagining to create a unique idea to be realized in various forms, such as writing, painting, drawing to be shared with others. Of course, it would be fun if he poured his imagination skills, and will cause a positive response and can be admired by many people.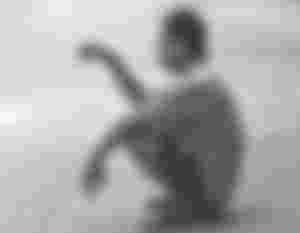 People who are quiet are mostly experienced by adults. Because at that time they had many dependents and problems that were so complicated to solve, so they thought about what efforts should be made so that the problem was quickly resolved properly. It is different if the silent ones are the children. They are mostly silent just because their friends are fussy, lazy to study, it's all because their mindset is not as complicated as adults. But it is worth further questioning if the children are silent for too long.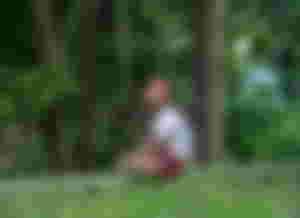 Because as far as I know children are always cheerful and rarely look sad. All he could think about was playing, playing, and playing with his friends. The feeling of loneliness actually has to be removed far because if it lingers in oneself, it will make a person feel even more depressed and useless in the future.
If indeed we are forced to be silent, we should not just daydream. For those who are Muslim, try to do dhikr, read short letters, always remember Allah, and Istighfar. Because for Muslims that is a powerful way to get rid of confusion, emotions, dizziness, pain, etc.
Another way to do this is to take notes. Yup, write down the things you want to do in a few days, weeks, or months. Think about what fun things you will do in the future. You can take notes on your phone. It would be even cooler if you wrote down some interesting ideas that could later be developed into a story.
In addition, there is another thing, so that quiet time is not wasted, we can also practice speaking in public. So as if in front of us there are many people, here we are talking to ourselves, we just imagine that in front of us many people are looking at us.
This method is quite fun too, because it trains our brain to speak and also our speaking ability. Honestly when I'm quiet I do this more often, but now that I think about it, I feel like I'm crazy for talking to myself. Lol
The point is, so let's fill in activities that are simple and positive while we are quiet/dreaming. Although a little beyond our capabilities.:D good luck.
If you feel stuck, make it a habit to think about important things for later. Instead of just being silent and daydreaming it will only make yourself meaningless.