Lucky are the people, who are engaging yourself with bitcoincash and its sites like noise.cash and Read.cash. I am here to tell you the journey of journey of Onboarding 10 of my friends on bitcoincash.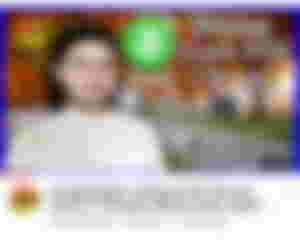 We feel excited, when someone is guided by you on the right way and get better by the reference of yours. It is the journey of my 10 talented, poor and non crypto friends on bitcoincash this month. That was a good day, when I was received my payment from the lazyfox against a task.
I decided to pay back the money to the platform by engaging 10 people on noise.cash and Read.cash. Due to covid19 pandemic, it was difficult for me to mass up all of them at one place, but I offered them with a small treat😇.
Finally, 10 friends arrived at my place. First of all, i thanked them all to be here and introduced a little bit about bitcoincash and the purpose of our gathering. I asked them about my task of lazyfox. io in which I have to send minimum of 0.001BCH to 10 of my friends and make a video of this one.
After the brief introduction and greeting with 10 friends, I started my journey by giving them Hotspot and allowed them to install bitcoincash wallet from playstore. After installing,they sent me their BCH receive Adress on my whatsapp.
I sent 0.001BCH to 10 of them one by one. At last I che ked their wallet and showed the proof of received payment.
It was a good journey of 10 of them towards bitcoincash. Now they all are engaged with noise.cash and happy to earn the small quantity of BCH on daily basis.
I will also suggest to all of my Read.cash fellows to onboard maximum company of your friends to bitcoincash, introduce them about BCH and tell them how to work on it. I hope they all will surely praise you after getting good experience on these sites.