#72 Have you seen Rusty?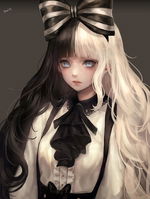 I've been missing the presence of @TheRandomRewarder , it has been week already sinced I last saw a notification from him. I am a bit worried about him if he is still okay or not. But the read.cash platform is still doing great and so far there is no error in the site. Maybe Rusty wants some break for now.
I was surprised this morning that I got an upvote from Rusty from my short post yesterday. It means Rusty is still active here and roaming around our articles. Hello Rusty! I miss you so much hehe 😊.
I also observed that there are only few writers who published their articles here daily. But I am happy to see that there are still active members here until now. With or without rewards they are sharing their thoughts, ideas and interesting stories here which make a greater difference to read.cash community.
It is now Wednesday and the week is getting bussier for most of us. There are tasks from left and right, waiting to be finished. I hope we all have the right motivation and courage to achieve all our goals in life. Honestly, I felt tired and demotivated sometimes but when I saw others that being consistent, it gives me inspiration to do better also.
I've been planning to apply for a job in the nearby town again. I am now preparing my resume for the application. It's been a very long time sinced I went for an interview haha. I am feeling nervous about that again.
Looking for a freelance job online is easy and more convenient but most of it requires a computer or laptop which I do not have at the moment. I can't rely only in earning apps and sites as the earning is now getting slower and slower. Need to find a regular job instead.
Sometimes, I am thinking what if I was born wealthy. I think my only problem is to spend all my money lol. But I am still thankful for the lifestyle I do have as I learned a lot in life. Money is useless if my life is not happy right.
I wish nothing but the best for read.cash and for my co-writers here. May we all have more time to be together and read the articles of one another. More power to read.cash and to its team who are really working hard for many years.
I have been thinking for any topic to write next. I think my brain stops from functioning though haha, I guess I just need to take some fresh air outside to refresh my mind. I usually get out of the house in the afternoon because the temperature is much cooler. As you all know it was still hot like summer in some part of the Philippines.