#70 My Ideal Man
Every woman has their own preferences for searching an ideal guy. So for today, I want to share with you all what is my ideal guy.
If you had read my previous article I said it there that I prefered to have a relationship with an Afam (Foreign Man). That is one of my preferences actually. I will highlight here what are the other things that I am looking for the man of my life.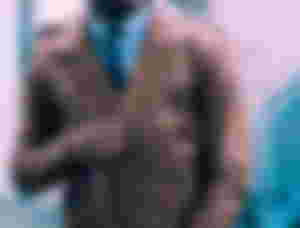 1.) A Simple Man: I just want him to be simple. Can live in province and enjoy the simple living also. A man who don't focus much on meterial things, he then focuses on life experiences. As I don't need expensive gift or luxurious life as well, a simple lifestyle would be enough for me.
2.) Fun to be with: I want to be with a guy who can make me feel happy and contended. I want a man who has longer patience over things. A man who will always find happiness in simple things. He can be my anti-stress if that so.
3.) An open minded: I guess this is also important characteristic a guy should have. To be matured enough in thinking is what I do love. Open to different possibilities in life.
4.) Can balance his time: Ofcourse I want a man who have enough time for me. Although I am not asking for a strict attention. All I want is I have a space for his attention.
5.) Taller than me: I want a guy who is taller than 5 feet. I find it so attractive if the guy is taller than me. That could be a good proportion for my height.
6.) Older guy: Yes, I want older guy because they do have more experiences in life and are more knowledgeable than me. I also want to learn something from them. Age is just a number for me and it is not a hindrance to make a relationship.
7.) Good Attitude: As long as we can both enjoy our company then that is fine with me. A man who can respect my likes and dislikes is a turn on for me. A man who will support me in my goals.
8.) Nice and Naughty: This is a great balance in a relationship. A guy who is always serious is somehow boring for me. Life is short so better enjoy it while it last. I will always love a man who can make me laugh so hard.
9.) A man with a dreams: I want a man who knows what he really want to do in his life. A man with plan for his future. He can atleast vision what could be his future.
10.) A man who knows how to cook: It is a turn on for me if a man would cook me a good meal. In return I will also prepare something delicious for him.
It is okay if not all I mentioned are in the right guy. I am not also looking for a prefect guy. I just want to be with a man who can make me feel loved and appreciated.