#69 I Love Afam ❤
Hello! This is Scarletdoll once again 😊. For today I want to talk about "Afam" or also known as "Foreign Man". I've seen many fellow Filipina flexing their "Afam" partner in social media. I am honestly getting jelous about that haha. Being single for more than years is also tiring and sad.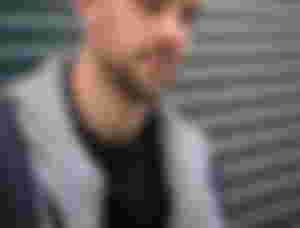 Every country has their own culture, tradition and beliefs. Attitude and behavior will then be affected by that. The way they socialize and live their life. But it will always depend on the person no matter what is their ethnicity.
As I observed, an Afam do love to be with Filipina mostly. Maybe because we, Filipina are hospitable and very caring. What I do love about Afam is that they do not look into physical appearance but in attitude rather. I think that is the most important thing to consider when having a relationship, attitude will always matter.
I also believe that Afam is more serious and mature in relationship building. If they love the person they will love it actually. Filipina is known for their exotic beauty, the light brown skin complexion is what our biggest asset. Having a natural beauty in a simplest way is the most beautiful for an Afam. No need for make-up or blush on.
Maybe because Afam wants more time and dedication for them. They need more attention where a Filipina can provide it unconditionally. Age doesn't matter also for an Afam. As long as a Filipina is ready to be in a relationship then it's good.
Will I date an Afam?
Well, I will answer it Yes!, I do want to experience how to be loved by an Afam and how they run a relationship. I also want to know more about other country's culture and background. If I will date an Afam I will surely tell him a lot of stories about my country.
When an Afam say something, they really mean it. They also want honest girl and just to be simple. I guess they are very caring and lovable too as many Filipina choose them to be their partner in life.
If I have a chance to meet an Afam in the future I will definitely give him the best love he deserve. I know that only time will tell when it may happen. But when it happened, I would be very happy to be with an Afam.
Thank you for reading my article for today. Have a great time and enjoy your day my friends.
(Images are from Unsplash)