#21 Let's talk about Mobile Games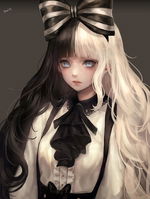 Games were invented to create fun and enjoyment. This helps to avoid boredom for most of us. Children loves to play games. Before toys are in demand for children but now that technology is leading it offers a variety of online games which are available to download for free or through subscription. Mobile Games are now a trend and even a child can play it with an ease. That's how advanced our technology is today. It becomes more popular than those traditional games we had before.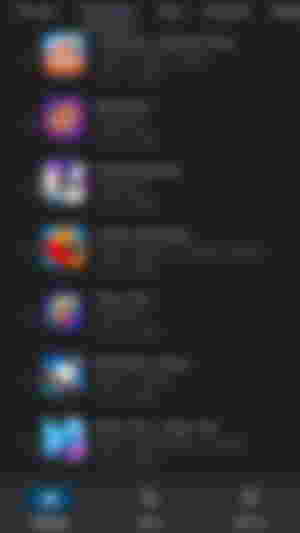 There are a lot of choices in the apple store or playstore. Actually it almost have everything a gamer will get satisfied. Sinced I am using an android phone I do checked some of the mobile games I found in playstore where I want to share some review and my personal thoughts about these mobile games.
Of course I am a fan of mobile games too but I tried to limit my gaming activity as much as I could as it will ruin my daily tasks schedule. Games are addicting if we focus on it seriously. Yeah it is a fun thing to do if you were not so bussy or if you are looking for a way to make yourself a little happy for a period of time. Games are also time consuming so it is advisable to play only during your free time.
I only have 3 Mobile Games to Review for now. I will give the good and bad points about it. I hope I could make it better so you will all be interested with this review. This review is based only in my opinion.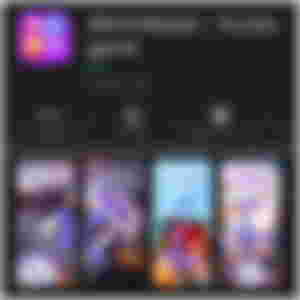 This game is recommended also for children as it has an educational purpose. It is a cross-word puzzle game where it could enchance anyone's analytical ability by means of guessing the words which will fit in the blocks. It's not really a bad game as I saw it because children and adults could have fun while learning some words. In some studies, playing a word puzzle will help to enhance brain function and memory.
The good thing also about this mobile game is it is challenging as the level increases the difficulty of the words becomes higher also. Aside from word puzzle game I also love the "4 Pictures, 1 Word". I am sure some of you had played that game too. That is also a great way to improve our analytical ability.
Games are good if these have any educational purpose where we could learn something from it. There is no harmful materials can be found in this game that is why it is suitable for children. There are still more educational mobile games available to download and play in our phones. It is very useful for children as well as they could practice their cognitive skills at an early age in a more fun and exciting way. Ofcourse there should be a limit of using mobile phone for children as it is not good for their eyes.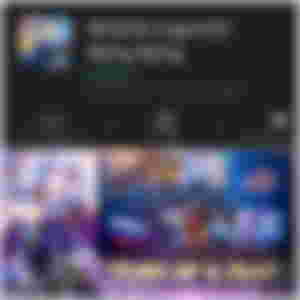 This is one of the most popular online games all over the world inlcluding the Philippines. Due to its demand and popularity it is now inlcuded in the "South-East Asian Games" and recognized by ESports. I am proud to say that Philippine Team is the Champion there. It also have a higher downloads in playstore as you can see.
I had played Mobile Legends before and all I can say is, it is difficult to navigate at first. You need to familiarize yourself with the skills of different heroes there. It is a 5v5 game where teamwork is a must to be able to win. You also need to have your own strategy on how to execute your gameplay. You must have a fast thinking ability and wise decision making to make an advantage to your opponent.
Game streamers are also earning by means of playing Mobile Legends and other games. They will just share a live streaming of their gameplay then it will.be monetized. Mostly they use facebook and youtube as their platform to perform streaming. Sinced Mobile Legends is very popular it is easy for them to promote their streams and there are lot of viewers supporting them daily. It is a good source of income for some people who are good at playing mobile legends. Having fun while earning, that was great!
The only thing I can see bad about this game is the violence since it is a fighting game. It is not recommendable for very young people as it would create harm on how they will behave. Some gamers are also spending money to it as they purchase diamonds to upgrade the skin of their heroes.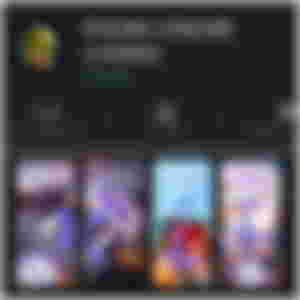 This is a game where there is a money involved. It is only for risky individuals. Some people are earning much money from that platform but some are loosing all their money. In gambling there is a winner and looser. We can't say that you will gonna win everytime you play this. It is totally a risky game to try.
I do actually hate those influencers who are promoting this kind of platform to their subscribers. I mostly seen their advertisement on fb reels and youtube shorts. They were just telling lies because they want to encourage many users to join in this casino gaming. In fact they were being paid just to promote it. What they are showing to the public are too good to be true.
I totally won't recommend casino gaming to anybody as it is not a good source of income. Although some people are still trying it as they seek to earn more. It will just depend on how lucky they are to win there. I do respect those who want to take some risk in joining casino gaming. I know they are aware about the consequences of gambling.
Gaming has good and bad effects to each of us. We only need to choose the right mobile games according to what we are capable of playing. There are games with pure fun only but some are too risky. For me it is better to play games that are for entertainment purposes only and not for spending our hard earned money. I am just using games as my anti-stress activity and it is effective to lessen my burden in life.
(Images are screenshots from playstore)