Happiness in my green garden
My little green garden. Where I find my happiness in fresh air mostly in the morning hours. When I go around I feel Iam one among them. To be honest, the interest towards plants and flowers started very lately.
As my son leaves for his college by 7.30 a.m. I have to get his breakfast and lunch ready within the time. Once he leaves for college, I get my time to spend in the garden. My next one hour is with nature.
Let me show you few things from my garden which I had been enjoying these few days.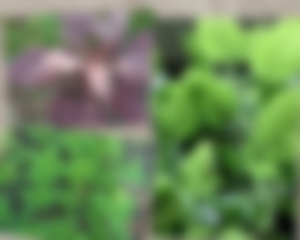 This is green and brown spinach. Brown spinach is rich in fibre. People here prefer brown spinach to green spinach. But believe me I prefer green spinach more. Spinach is rich in Vitamin A. And it is told that it is too good for the eyes. Let me give you an easy preparation of spinach.
Preparation time just 4 to 5 minutes
Heat a tea spoon of oil in a pan and splutter mustard seeds and a tea spoon of raw rice to it.

Once it splutter add little shallots and whole red pepper to it. Just fry for a minute and add the spinach (which should be cut small in size).

After 2 minutes of frying add fresh grated coconut (it should be one-third of the spinach) to it and fry for another 2 minutes. It will be done.

As its a leafy vegetable, to retain its vitamin and colour never saute for long.

You can have it with hot rice. If necessary, you can add lentils to it which makes it more tasty.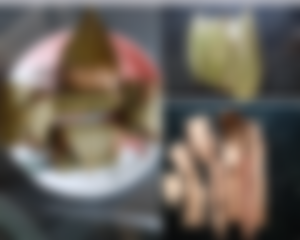 Next one is the bay leaf. We do have a large tree of this at our home. This purpose of this tree is more beneficial. The bark of this tree is used as the cinnamon stick which we use as spices for most non-vegetarian items. The leaves which is otherwise called as bay leaves gives a beautiful nostalgic aroma which is mostly used in Indian Biriyani's.
The leaf has something to its credit also. One of the evening snack especially in our state is prepared from this leaf. It is told that it is one of the healthy and delicious snack. The aroma you get when eating this dish cannot be expressed in words.
Preparation of evening snack from Bay leaf.
Take a cup of wheat flour.

To it , add hot melted jaggery (as per your taste), 3 medium sized bananas, one tea spoon of cardamom powder, half a cup of grated coconut and finally one table spoon of ghee.

Now mix all these well along with the flour. Your hand is the perfect blender for this. Once done, make it into the size of lime sized balls.

Now take each ball and make it in the cylindrical form and wrap one each in a leaf.

Finally steam it for minimum 10 minutes.

You can enjoy it with hot black tea.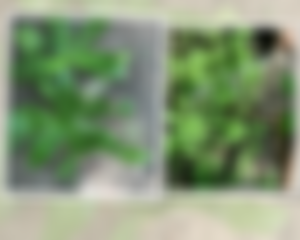 Finally, these are the herbs and spices I have in my garden. An Indian non vegetarian curry particularly, is incomplete without these herbs and spices.
All these pictures are taken from my garden and has been edited in Canvas.