Why do people abuse their power?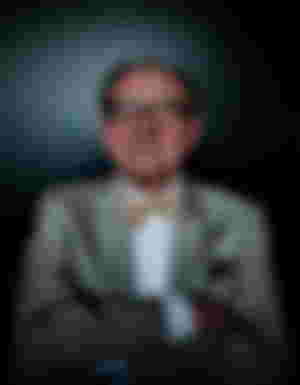 Assalam o alaikum, Hi, hola, how are you doing guys? I am good and feeling relaxed today. There is not a single reason behind my relaxation but two.
BEd degree is completed. (i will discuss this in detail, article is based on the experience i got during the degree of BEd).

Rain is over. (finally weather forecast service of pakistan declared that weather will be fine from now on. But it is already a situation of flood in several areas of Pakistan. I'm glad that rainy season is over now, there will be no difficulties such as roads full of rain water, roofs of mud house are at threat, animals are having difficulty in eating food).
Thank you dear @Wrinkle@Talecharm and @alicecalope@alicecalope for being with me, I am really very grateful for your wonderful support, my sponsors are a sign of happiness for me. Your existence is a source of gratitude for me. Be blessed, be happy, stay calmed and keep others happy.
IDK if it is only exit in my country or other countries too that people use their authority to make others life hell and they use their positions to tease others. Same thing exactly happened to me few days ago in submitting my final semester thesis of BEd.
Story get started when i attended my last semester exams. ( BEd has three semesters in total, and after third semester you need to complete three months in TT(teacher training program by teaching children in a government school for three months) and another task is a thesis or we may call it as a research project.
We are asked to complete our research project in given dead line, i was really serious to complete my project in time. And fortunately i did it, i completed my work and all other students completed(with or without being honest, because some of them used cheat methods to complete their tasks, but i swear, i did it with honesty) it.
Then we have to bring our thesis in front of external examiner who came from another university. And luckily we all have passed the hurdle of thesis except few students who didn't work sincerely.
After passing the test from external examiner. We are said to go homes and degrees will be distributed on its time. But fine after one month we are again asked to visit college and get our thesis copy get signed by the three authorities.
Supervisor

Chairman ( principal)

Class in charger
(external examiner's signatures are responsibility of college administration)
When i went there, i have asked to take my soft copy to photo state shop and get a hard copy, and then give this hard copy to principal to check the mistakes in the document.
When first time i entered in the office, i thought it would be very easy task, i will get entered and principal will sign my document in first instance.
But when i entered the office, he asked me to sit, i get seated there, and he was on an online zoom meeting. I waited for him for one hour. He got free, i thought he will check my copy now, but he went out and asked me to wait for him further. He said he has a work outside the college and will get back and will Chek my file.
He again came after two hours and i am sitting, waiting for him, he asked me to give him my copy, then he opened it and checked it randomly, he checked two pages and unfortunately these pages was having little three mistakes. He asked me to eliminate these mistakes and print it again, i did it and again came to him on next day. He checked my copy instantly and pointed out further two grammatical mistakes. And he asked my to correct these mistakes, print out the copy again and took me to check.
I asked him sir! Please check it in soft form or check the hard copy of document in on instance of time, so that i don't have to print it again and again (printing takes a valuable amount of money). But he refused my suggestion and asked me to print it again and he will highlight the mistakes again. Here he was misusing his authority and was making the life of poor students hell.
Then i talked to another teacher of mine and said, principal isn't doing fair with me, i am traveling 35 kilometres daily and printing my documents again and again. This is wastage of my money and time as well.
He gave me a precious advice, he asked me not to visit the college again and again, just visit it when school authorities are having no time in declaration of results and they have to complete the results as soon as possible, and that will be the time, when they will not tease you, and will sign your document very soon.
And i exactly did this, three days ago our class in charge called me to visit the college. And get signed my document(thesis) and submit it to college.
I visited college and principal again asked me to change the summary page of ky document than he will sign it, i exactly did it and printed two copies with plastic binding. Thank God, he signed the documents and then i took both the copies of document and give my class incharge for submission, he again asked my and taunt me why did i haven't get checked the files to class incharge for checking the formatting.
I requested him to teacher that please check my files before rejection, he didn't accepted it and asked me to bring the file in sofr form, i did it on next day and then he accepted the formatting and asked me to print it again, two copies with hard binding.
And in this hard way, the final work of thesis submission get done.
When we have power or authority in our hands we should make the ways easy for our subordinates, but not hard for them, correction of mistakes is necessary in professional documents but teasing the miserable students by giving them bad words and threats is not a good act of human.
THANKS FOR READING 📖 ❤️😍