My visit to ICMAP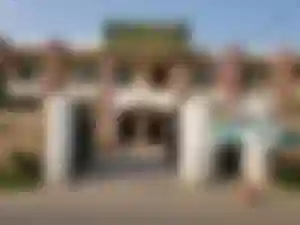 Hi, Good Evening. How are you, my dear splendid mates? I hope you are well and will be doing awesome.
First of all, I'm very grateful to my beautiful sponsors for being on being all the time. You three are my love. And the upcoming friends will also be welcomed to my block. Thanks again.
Today I am going to share an experience of mine. A few days ago I have shared an article named "My Visit To PARCO". In that article, I shared the geographical area, number of gates, and security system of PARCO. And my reason to go there was to submit my CV to their HR department. You can visit my profile to see that article.
Well after submitting my CV, I waited for a few days and 3 days ago I received a call. I couldn't pick that up on time. I did call back. A girl on the other side said 'hello' to me. I tried to talk to her but there was a connection problem and I couldn't understand her voice. (I was expecting the call from PARCO. It was a PTCL number with a code of 021. I searched this code on Google. Google showed that this is a Karachi city number. Then I thought that it couldn't be from PARCO. Because the refinery is in Mehmood Kot. And the call was from Karachi.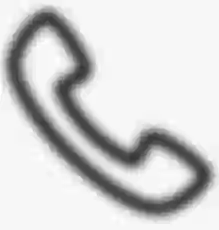 I ignored it once and then my phone bell rang for the second time, I, agin missed it again. Then after the second call, I searched this whole number on Google. It showed a detail that this is several educational institutes in Karachi named IBA. My mind then confirmed that this call wasn't from PARCO.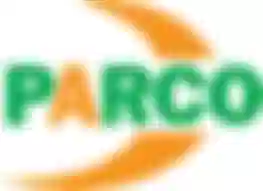 After an hour, I received a call from that number again for the third time. The cellphone was in my hand. I picked up the call before ringing. A man with a heavy voice said " hello, am I taking to Sara Ellen here?". I said, "yes sir". He said " did you receive an email from IBA? For a test in Multan regarding PARCO? I said "let me check this sir! Please. He said" ok check your email box, if you hadn't received it yet, call us back on this number.
I checked my email box and saw that there was an email received a day ago. What I founded there? I saw that I have a test on Sunday on the 12th of June for the post of 'Management Trainee'. The time for repeating the examination was 9:30 AM but the paper will get started at 10:00 AM. Although the address to the institution was also given in the email. I was expecting that the test will be conducted in the refinery, by its management. But the address was of another city. 69 kilometers far away from us.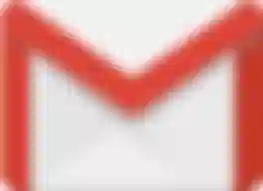 "Further they asked me to bring all the educational certificates, my domicile, ID card, and a form with the print of the email they sent me which included the test information. This email will work as a roll number slip for me.
Now I have only three days to prepare for my test. I was finding ways to the preparation. I pursued almost every website on Google and hunted every YouTube channel related to preparation for this Management Trainee post.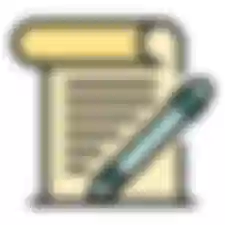 But before finding the preparation material, I look for the syllabus of this post. On different websites I f, and it is different. But one thing common on all the websites was that the test will include quantitative reasoning questions and an English portion. I was not sure about the general knowledge, historIslamicmic, and logical questions.
My father in the afternoon called me that he is giving my number to a person who can guide me about the test.
He said, "if he calls you, his name is Abdul Rehman, talk to him in an opulent manner. Ask every query for which you are confused. Ask any questions being free from hardship".
After an hour he called me and told me that "your father gave me your number, I am Abdul Rehman and I am asked to guide you about your competition test. So are you ready to listen?". I said yes sir! He asked me for having a pen and a paper with me to write down the instructions. I did this exactly. Then he started explaining that.
" Test Pattern:

Total Marks: 100

Math: 40 Mcqs

English: 40 Mcqs

Essay: 20 Number.

English: MCQs (Antonyms, Synonyms, Comprehension, etc.) +essay.

Math: Questions based on (Equations, Circle area, probability, Integration, percentage questions, and questions based on ratio and proportion.")

(Abdul Rehman)
I then started finding material, downloading videos, and finding books.
Despite the issue of preparations for the test. There was another troublesome that was knocking on my mind the traveling issue. I am a person not used to traveling. And it was more problematic that now the test was at a place I saw before. The test was in Multan city, and I never went there. As a pervert person, I feel uneasy traveling on public transport.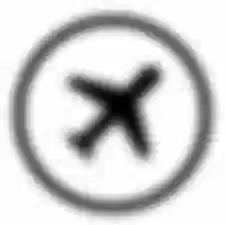 I then called my friend and demanded she go with me for a competitive test. She replied that she has no issue with going with me.
Then in the evening my father, when he get back home after work, told me that the company authoritatively ordered its transport department to bring all the applicants to the examination center. And get them back after the exam is over. So here the traveling issue was resolved also.
Now, every tension is mitigated and all the data for preparation is gathered. It's time to manage time for preparation. I gathered data from google and youtube. I will suggest you a youtube channel that is helpful and have very interesting videos regarding the preparation of the test and it also has more than 30 videos on improving the skills of your interview.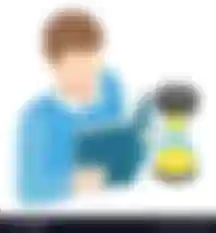 The name of this channel is "CareerRide". I love this channel and its teachers. The way they teach and explain things is awesome.
Now it is Sunday, June 12. I need to wake up early because if I couldn't reach the company before 06:30 AM I would have a chance to miss the bus. I set 3 alarms on my cellphone. One of them was at 4:00 AM, the second was at 4.30 AM and the third alarm was at 4.35 AM. I prepared everything, ironed my clothes, polished my shoes, and set up my necessary documents (adm slip, and ID card). But it takes time to take a bath, offer prayer,s and eat breakfast. I planned everything one night before the exam.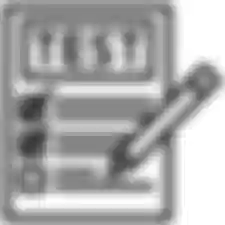 The alarm was set at 04:00 AM but after a long period of the nap I woke up half an hour before the alarm rang. I took a bath then, I offered prayers to Allah and demanded my success. Ate breakfast then and asked my elder brother to leave me to that company. Because the bus would have to pick up all the candidates inside from the refinery.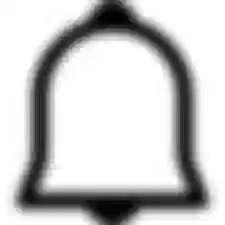 As I already commemorated that the security of PARCthe O refinery is outstanding. They repeated the same process, where I am from? Who gets me here? To whom reference I am here? And what is the reason behind coming here? When I said, "my father already enrolled me here yesterday, I am a candidate for the post of management trainee. Then a person asked me to sit in the waiting room.
I was able to see that number of candidates was increasing. Every person was having a document file with them. We were asked to wait for the bus in a waiting room that was near the entry gate. But after a few minutes, a person with a card on his shirt came to us and he said: "follow me". He brought us to a place near the water tank of PARCO. It was a big huge thanks for fulfilling the need for water in the whole Colony of more than 157 homes of PARCO.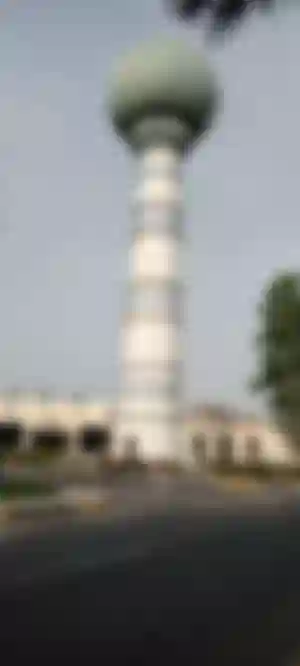 As you can see in the pictures. We reached this place inside the colony. I don't know what was the name of that place. There I met a girl who was also a candidate. I tried to talk to her and started asking questions. She was a diploma holder in chemicals and this test will be her last attempt of her. She was very kind and friendly. There I knew that only those people can give tests whose father or any other close relative is already working in this organization.
It was a second security check. A guard entered the bus and started entering the an of all the passengers including me. He was having a notebook in his hand he asked about personal bio data from every passenger of the vehicle. The questions he was asking were.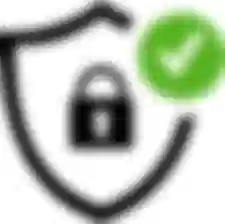 What is your name?

Where do you come from?

What is your father's name?

What is his working ID?

Who referred you here?

What is the occupation of a person who referred you here?
After the process gets completed the bus started moving. It was 2 kilometers away from the main entry gate (where we were sitting first). A person in a car chased the vehicle and asked the driver to stop the bus. He then asked something the driver I was far enough and couldn't understand what he said.
Then the bus gets stopped for 10 minutes inside the Colony. After 10 minutes that car appeared again and 2 girls were with that man. The girls get into the bus, and a guard entered theinamesme into his register. Then the bus gets started. It was the start of travel.
The 10 10-kilometers of the road were under construction. The bus was moving slowly as compared to the speed it should have when the road is good. Everyone on the bus was talking to their seat fellow but I was unknown to everyone. I was sitting on a seat, separate from everyone.
It took us one hour and 40 minutes to reach that city. The bus took us there at the gate of the ICMAP building. We reached 1 hour before testing time. We waited there then they asked us to bring real documents, a copy of each document, a real ID card, and we were also asked to switch pf our cellphones.
They provided us with the necessary stationery. Test get started on time. This was completely a different experience. I never expected such kind of exam before. The time for the test was 3 hours and 35 minutes. It had 80 MCQs (40 in Maths, 40 in English) and two Essays on solving problems.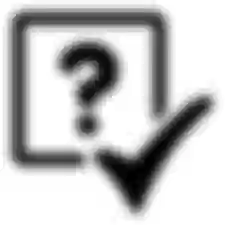 And in the Maths portion, the questions were all about probability, equational questions, ratio and proportion, percentage questions, and quantitative reasoning.
And in the English portion, ten MCQs were of synonyms and antonyms, 10 were of word substitutes and ten MCQs were on a comprehensive story on an American rule. And another comprehension was also included.

And the last part was to write two essays with 10 numbers for each essay. The statement for the first essay was "Increasing use in technology affecting human thinking capacity and decision-making power. How much agree you are with the statement and why?" And the second essay was " A board superiority took action on the key person in the management of a school who hired teachers on a biased basis and established a new jury to hire competent and deserving teachers. How much do you agree with this decision and what could be at least measures to solve this issue."
I was amazed and a little bit worried when I read the rules to attempt the paper.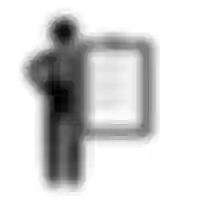 Rule#1: Don't tick or fill the bubble in solving MCQs but cross the correct answer. More than one cross for one MCQ will lead to the confirmation wrong.

Rule#2: Solve on the answer sheet, don't solve on the question sheet.

Rule#3: The most important and worrying rule was you are given 75 minutes for the Maths portion, 75 minutes for the English portion, and 60 minutes for the essay portion. You are not allowed to enter any other portion before solving the one. If you will do so your paper will be canceled.
While solving papers I was watching people's faces. EveEveryones looked worried because the exam was so much more difficult, especially the Math portion.
Time ran very fast that was looking very long before the start of the exam. We all attempted it. After that, we cloak on the bus and it dropped us at the refinery. And I got back to my home.
THANKS FOR READING ❤️❤️❤️❤️❤️
Disclaimer: I started writing this article on the 13th of June now it is 1the 5th of June. Please ignore the time mentioned here.
❤️❤️❤️❤️❤️❤️❤️❤️❤️