Growing My Own Veggies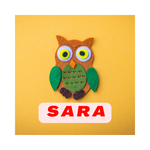 JULY 3, 2022 (summer is on its peak)

Hot and Humid Sunday.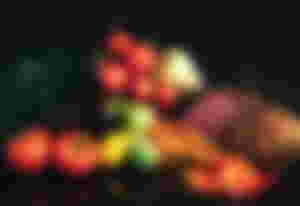 Image source
Photo Credit to :: Sharon Pittaway
Hi, good morning. Hope you will be doing good. I'm also fine, I'm sorry i couldn't post an article yesterday, i was trying to complete this article, but couldn't, i was writing it yesterday, but couldn't post it just because of few absent paragraphs. And i made a challenge plan to post one article per day and a day is already missed without an article, today i will try to write two articles to fulfill the gap that i unwillingly made yesterday.
My today's article is all about making everything productive, take full benefits of things you own resources. Yes it is all about vegetables and plants. I will try to focus on methods focus and benefits of growing vegetables in your house yard. Let's go to our today's blog.
---
I got married exactly 3 months ago, my marriage held on 1st of April. When i shifted to my husband's house which is our home now, i felt happy to see a wide area of cortile. We both basically belong to a farmer's family. And we see everything with a perspective of growing green plants vegetables and trees.
I saw that the yard of this house is large enough to bow seeds of different vegetables and i was sure to make this house green and green with vegetables and plants. One week after marriage i asked my husband to think about growing vegetables in our house. He actually welcomed my idea in his hind and said a big yes in return.
Father of my husband (my father in law) is a Gardner in an oil refinery. I asked him to help is about growing vegetables and plants. He said he will bring little plants of flower which is called paneeri in our native language. We(me and my husband) sow this paneeri together one week after our marriage. Aftet three months you can see these plants in the picture below, how much they are grown now.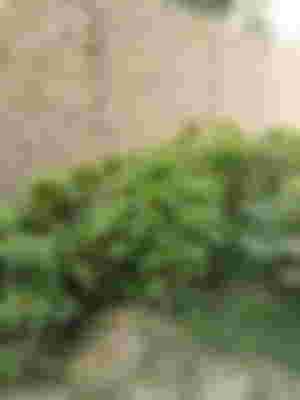 The size of these plants is now about three to four feet. And Baba was telling that they will take flower on plants after two weeks further, but he was also telling me that the other plants like these bringing up flowers but because of more fertile soil and urea, these plants are getting late in bringing up flowers on their twigs. But the flowers of our plants will be more healthy and beautiful than flowers of that place from where Baba bring these plants.
After sowing flowers our next step was growing vegetables in our yard. And to do this we purchased seeds of Lady finger, we were already having seeds produced by our own fields, but we didn't sow these seeds because we want 100% pure and hybrid seeds for best yield of field. Well! We purchased seeds and planted them one month right after our marriage. And i will show the picture of current picture of plants of Landy finger vegetable.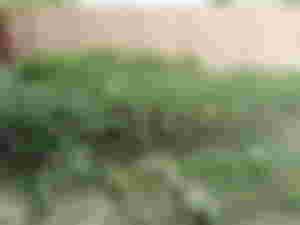 The picture above is taken after one month of planting the seeds of lady finger.
Before lady finger you can see an another vegetable this is Luffa vegetable. This is planted 10 days right after Lady fingers and now it is also bringing flowers, which will make a vegetable.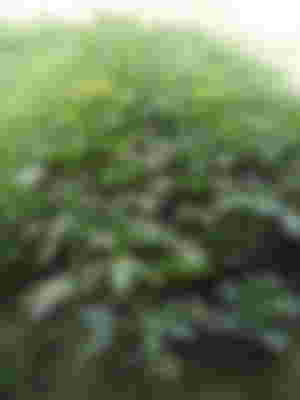 This is two months old picture of Lady finger plants and if you zoom it you can see it is bringing its flowers and fruit.
In next pictures you can see the lady fingers on each plant.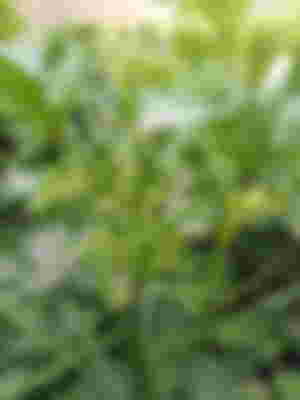 You can see eeach plant has seven to eight lady fingers on it, I'm so much happy with the quality of seeds and no doubt the soil is so much fertile. I'm sure i will cultivate further vegetables on this piece of land.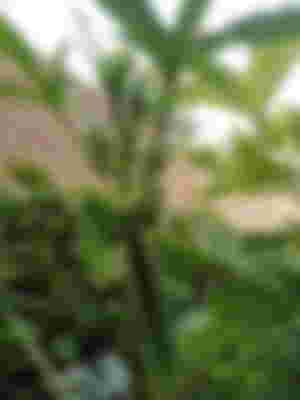 Look at the size and length of plant and the size of lady finger on it.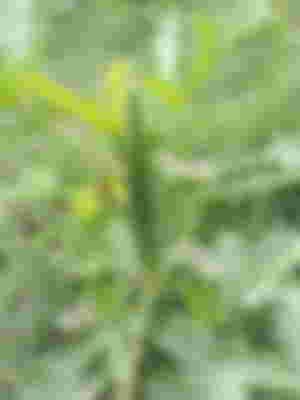 On this item of lady finger, something like white drops is sticky. Baba did spray of pesticides on these plants and he will again spray on these plants to get rid of this white little hard drops. I think these qre eggs of some insect or some little bacteria. This could harm the plants and could decrease the yield of my field.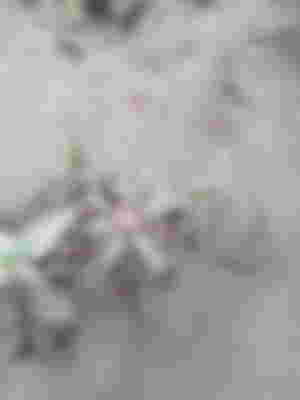 In the picture above you can see a little plant, actually this is a plant for flowers. I saw this plant in my school days, when we were children and this plant was in plenty of quantity. Usually it has pinkish flowers. But the plant i have here have not only pinkish flowers but flowers of every color including (red, orange, white, blue, pinkish and reddish). I will show you the flowers when my plantation will get rich in quantity, the positive and beneficial thing in this quality of flowers is they get rich and can be spread to other places. I will show you the flowers from this plants.
SaraEllen actually is a practical type person, she likes things that are productive more than beauty.
Flowers and vegetables both are important at their palaces. Both have their own importance. People usually like flowers because they are eye capturing and heart soothing. But other like vegetable because of benefits regarding health.
I'm not running away from the importance of flowers but, vegetables are more important for me, they are a source of energy and money saving. That's the reason my focus is more on vegetable more than plantation of flowers.
Some advantages of growing vegetables in your house yard are described as under.
The vegetables in bazar usually comes from far off areas and they reached to you in two to three days. After bearing this long period of time vegetables don't remain fresh.
If we compare your own grown vegetables, with the bazar vegetables, you pick these up 10 minutes before cooking, these vegetables are totally fresh. And has a good taste than the vegetables purchased from bazar.
There is a big difference of prices between a purchased vegetable from bazar with a vegetable frown in your own home.
The vegetable that comes in bazar goes through different steps like.
Picking up vegetables from fields.

Packing of vegetables.

Loading on vehicles.

Bringing in mandi(a place where vegetables are brought and then spread to other cities other mandies.)

And shopkeepers buy vegetables from mand

And then sell them to their customers.
Keep in mind the expenses of fair, loading, unloading.
And on the other hand, a vegetable is grown in your own house, all you need to do is just pick it up and cook it.
It is 10 times cheaper than the vegetables bought from bazar.
Another advantage of own grown vegetables is, these vegetables are available all the time you need to cook. Just pick these up and cook in your haandi. And enjoy a healthy natural taste.
As i mentioned above that fresh foods are healthy than the late reached vegetables. Fresh vegetables are rich in vitamins and taste very good than late reached vegetables.
---
I have a simple message for my readers. Grow vegetables in yard of your house. Don't rely only on bazar vegetables.
To tackle
To have
To Save
I will suggest my readers to grow own vegetables in your home. You will feel comfortable by being close to the nature. You will feel happy to see greenery in your home. Plants in your home feels like they are your children.
So, for god sake, take care of your health by eating fresh vegetables grown by own.
This article is originally written by @SaraEllen
All rights reserved, no single word is taken from Anywhere.
It is 100% free from Plagiarism.
Pictures used in this article are taken by SaraEllen's cell phone.
---
🙂
THANKS FOR READING
THANKS FOR MAKING TIME TO READ MY ARTICLE COMPLETELY. ❤️
At the end of this article i would like to enhance my dark deep gratitude to my lovely sponsors. My up voters, your undying love feels like a blessing to me. Be happy my wonderful mates. Sara loves you all, sara is impressed from you all.