Beware Our Children! | Part #1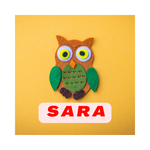 Date: JULY 20,2022 ( WEDNESDAY)

Disclaimer : This article is being shared just for educational purposes. It has no concern with any serious matter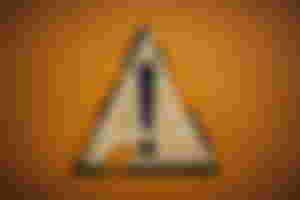 Hi! Good afternoon in pakistan and good evening in Phillipines. (i mentioned this country name because i noticed that most of the users on this platform are from the beautiful country of Phillipines and the people im following are mostly from there) how are you my dear reading mates? I hope you will be fine and happy.
Cryptocurency market is getting better these days, and also the reward system in my beloved read.cash is also getting better. As i told you in my previous article that i visited read.cash after two weeks. Just because of my bad health and the mini rewards from the rusty was not making me much happy those days, so i took a short break from the platform.
I was scared and optimistic at the sale time because i was thinking my account pn readcash may get demonized because of too much absenteeism, but I'm happy that the generous rusty didn't make me disappointed, he visited my first article after a very long vacation and made me happy with two consecutive tips of 32 with the difference of only 5 hours.
Now i am regretting that why i haven't posted in previous two weeks. Well! We shouldn't remember the past to get sad, I'm optimistic for the future, hope i will continue my journey without any long break.
I don't wanna make you bored with my casual talking. Let's get to our topic. Today's topic is of very much importance because it is about the protection of our children from sexual abuse. The measures we can take to protect our innocent children from being sexual abused will be discussed in today's blog.
Before starting our today's blog, i want to say a huge "thank you" to my beloved
Sponsors.

Up voters.

Commentators.

And subscribers.
Thank you for your unconditional and undying support, keep shining like a star.
---
Measures to protect our innocent children from sexual abuse are discussed as under.
We usually see that when the place to sit isn't available in a bus or any other place, stranger or family uncles or aunties usually offer children to sit in their lap, and child because he/she is innocent and doesn't know the inner devil of elders, he/she sits in elder's lap. Or another aspect is in a gathering, uncles or aunties offer children to dit in their lap show love to children.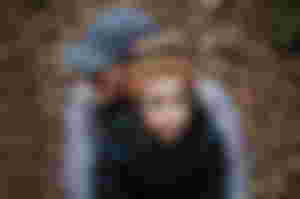 We must take measures to stop this kind of trend, because we all know that the real guardian of a children are their parents, sisters and brothers, but no other strangers or uncles. We must don't allow our children to sit there, and the best method to prevent this act is, guiding and teaching our children.
No one is sincere with anyone, if they are sincere, we couldn't believe in them. Satan don't need times to produce evilness in a human's mind. To protect our children, imparting important knowledge in their mind is necessary. It is your responsibility, caution your children about sexual abusive behaviors or people.
We usually don't give importance to this issue of dressing and undressing in front of our children. We all know that it is really a sensitive aspect we often ignore. Parents and elder siblings should keep in mind that young children often notice their elders in everything, this is a time of their learning new things. Every time is a time of learning for them.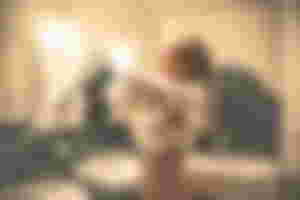 (I'm sorry that i am mentioning this bit it is important to do) If they will see their elder naked and will see private parts of. They will have a suspense in their mind and this suspension will effect their mind negatively.
When i was a child and was studying in my school, while returning from the school i saw a cottage of beggars in the way, their children were playing a game of marriage (husband and wife). Some of the girls among them were wives of the boys in the group. And they were sleeping together. And this incident stuck in my mind, i never forgot that, and i remembered it again today when i read a relevant post to this topic today on Facebook.
This is a tragedy, from where those children learn this game? (I mean husband wife and sleeping together and doing something embarrassing). All this started from their parents. Children saw their parents sleeping together, because they were real husband wife and their children started pretending this.

And this game will lead them to real destruction, they will indulge in bad activities and will do s*x in real in their life. So always monitor your children and caution them to mention someone their husband and wife.
Whenever your child goes out to play with his friends, be certain to find a way to find out what type of game he plays because young people abuse themselves and others sexually. And this is not new. They have a suspense of doing such things, because they sometimes hear such words in a gathering from their elders, when their elders are talking about a specific sensitive topic, they don't give a consciousness to their children. And unintentionally their children may hear a word or a phrase which may create a negative thought in their mind. And this negative thought will destroy their unadulterated mind. And they will took a negative action and will destroy their pride and health at the same time.
Another feature of this aspect is monitor the digital games your children are playing on their digital devices, thousands of adult games are existing on internet world, some of them are double(positive and negative) meaning games. Some are totally on the spot negative games, which are negative from first impression to the last. Keep your children away from such type of games and monitor their usage of digital devices. Monitor as well ass their physical games, (indoor or outdoor) games usually have positive effects on human health, but sometimes they are negative in nature, and unsuitable for young children.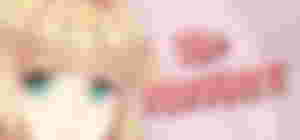 Children are a creature who needs comparable environment. They need an atmosphere suitable to their mind and heart. And just like the environment, children need their elder to be friendly and sincere. And the children who have a little but sense they have an ability to judge people, and here you hear your children if they say something about any person, listen them carefully if they want to reveal something about a specific person.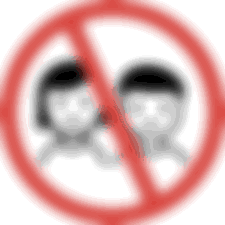 If a child says he is feeling uncomfortable going out with a specific person, there is for sure a reason behind their uncomfortability, try to know the major case of the problem and protect your child by supporting him.
Sometimes child does not say anything about a person that he/she feels uncomfortable or not, but he feels it in real, here it is up to you to know the behavior of your child, his mode, his tone and his/her facial expressions are important in this instance.
And also consider whether your child becomes a big fan of a specific adult. This may be a trap by the other person for your child. Protect them by listening them carefully.
Once, a very cheerful child suddenly becomes shy.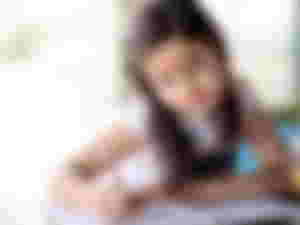 You may need to be tolerant(don't curse, don't utter bad words control your wrath on your child in providing him the necessary teachingss of ethics)

And vigilant(monitor the actions and thoughts of your child, follow him what is he behavior, how he is saying something unusual, monitor this all).

And clear up a few questions about why you are behaving. And when you feel sure about his/her unusual behavior then ask him few important questions related to his/her current behavior (shyness, or awkwardness aor feelings of hiding something). These questions will help you in understanding the real cause hidden behind his abnormal and unusual behavior.
KEEP CONNECTED, TO BE CONTINUED........
.
Thanks for reading ❤️
Copyright © @SaraEllen