$31, Just in one Night , Woah.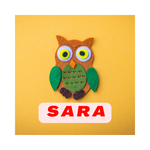 Good evening readers, howday? Hope, it wasn't much hard. If it was, hope you tackled it with bravery. My day was quit heavy, did a lot of work today. And feeling tired today, my body and fingers are refusing to write a content today, but my mind and heart are against my body and fingers.
I didn't write any article, in past three consecutive days, but i wasn't absent at all, i have read at least 10 articles on daily basis, but I was feeling no appetite to write a blog, the reason behind the loss of interest is similar to all other users, it was just because, the green babay wasn't paying rewards well, i felt that my hardwork is getting wasted, my masterpieces are getting 30 to 50 cents only, so i decided to take a break till the market get stable. And i am felling now that market is green from last three days, and every coin is performing well.
And i am happy to share that i earned more than $31 just in one day in spot trading on binance.
If you think I'm just bragging, i can give you a proof of my earnings. Here you can see a screen shot as under that is showing my yesterday's PNL.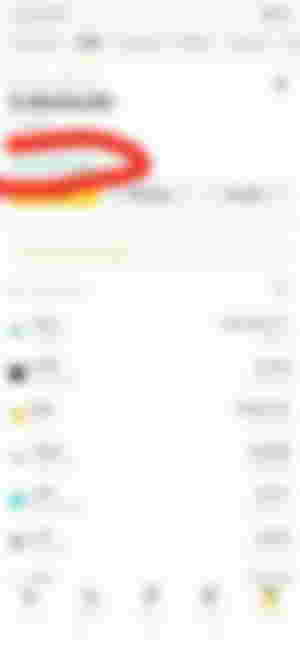 So my today's article is about,
You can also earn this amount on daily basis.
I was really hurt with the behavior pf Cryptocurency market, and also algorithm of read.cash. You can see my last article was posted 4 days ago, (Mr. POTBELLY [Must Read]). After that I am writing today, and sharing a mini success story. And I'm pleased to share with you.
No one in Crypto world, who is unaware of the word 'Scalping'. But i want to tell little about scalping for those newbies who don't know its meaning.
"Scalping is a short-term trading strategy that involves making small and frequent profits, with the aim of generating a substantial return by the end of the trading day. Scalping is popular in cryptocurrency trading because the market is volatile and moves quickly."

(Source)
Hope you get the idea of scalping from definition. In simple words, scalping is, for example
If you have 100 dollars, and you want to earn profit through scalping. You need to trade very fast, choose a pumping coin, check white paper of coin, check market cap, total supply, maximum supply and get entered into trade safely, here you may think about how to trade safely, safe trade is not to have all of your fund in trade and also don't have all of your fund out of trades, all you need to do is mange your fund wisely, when we talk about management, keep only 50 percent of your fund in trade and 50% outside pf trades.
You can do so, but first read then decide about your trading decision.
But before this all, you must read my story of earning 31.48 dollars on one day.
I deposited 114 dollars, (24000 in pkr). On first of July since then, I'm doing spot trading and scalping on daily basis. And earning 5 to 10 dollars daily, but yesterday, an awesome thing happened.
I see few coins on binance are climbing the ladder quickly. One was BURGER (A CRYPTOCURENCY COIN) and another waa VIDT (a Cryptocurency coin).
I saw BURGER on $0.70 cents, but it started pumping from $0.50. I didn't invested in it, i thought i already missed the chance. Now, investing in this coin is wastage of money, because its rate will get down. On the other hand at the same time, another coin appeared named as VIDT. I saw VIDT pumping from $0.22 and when i saw it again it was on $0.42. I took it as a chance and invested 114 dollars when it was on 49 cents, but why it happens to me that whenever i took into trade, it proves as a trap, not a trade.
As result it started getting down gradually, it reached to $0.39 just in 2 hours, i then took my fund our from the trade with a loss of more than 22 dollars from total 114 dollars. And 92 dollars were in my holding now.
As i took my fund out, it started getting up, just in one hour it reached to 42 cents again, i thought it is going down again, it's period is over now.
I waited for next three hours, kept stalking my binance, and kept an eye on bothe the VIDT and on the BURGER. BURGER kept increasing its price, i last time saw it on 70 cents, now it reached yo 1.5 dollars just after 5 to 6 hours.
It was 10 PM when i was feeling. Disappointed, my whole fund of 92 dollars was out of the trade. And whole market was in green position. BCH was first on 102 dollar, and then at 10 PM it was at $111. I was thinking that i shouldn't have a green, i should have kept my fund in BCH at least i was having 12 dollars of profit, than being in loss of 22 dollars.
In this instance BURGER reached to 2.99 dollars and then decreased to 2.50 i was feeling shocked, i thought if BURGER is increasing its price, it is a Chance for VIDT that it will go up.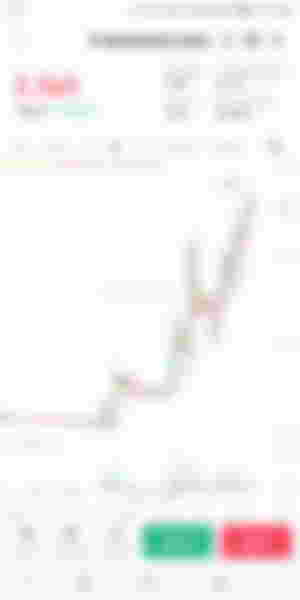 When i was thinking this all, VIDT again reached to 0.387, i was little bit afraid, but thought it would be pleasant if i get my loss back from the coin where i did a loss.
Finally i bought VIDT again with my all fund of 92 dollars. And i placed a selling order on $0.55. I thought if i do so, my loss will get recovered, but i will not take a profit at all. I placed a selling order again at the price of $0.63 (it was a last 24 hour ATH of VIDT). I was sure about, it will touch its last 24 hour ATH again.
Placed my cell phone under my pillow and i slept, after 10 minutes i picked up my CP again, and checked the market, the price of VIDT again went below the last down price.
I canceled the selling order, anda placed ot again on $0.71( now i was comparing VIDT to BURGER) i think it will cross the price of my selling order. Again i put down my cellphone under my pillow, and don't know when i my eyes get closed and i get sleep.
When i woke up in the morning i picked up my cellphone and opened binance first from all other apps, what i see? Oh the trade is not left, it means the rate reached to my targeted trade. I see that the price of VIDT is $0.82 now (from 0.38).
You can see in the picture above, lowest price of VIDT is 0.3743, i bought at 0.38 and sold it at 0.71 and it reached to $0.82. I was happy and little bit sad at the same time, because i should have place a trade to 82 hehehe, well i know greed is a curse, and i am satisfied at the profit i earned.
And in this way i earned $31 Just in one night.
And now the price of VIDT is $0.4042 (i purchased it again with 100 dollars and sold out the rest) and BURGER unstoppable till yet, and i am regretting, why i didn't invested in BURGER. It's price is now $2.99 after touching a price of $3.550.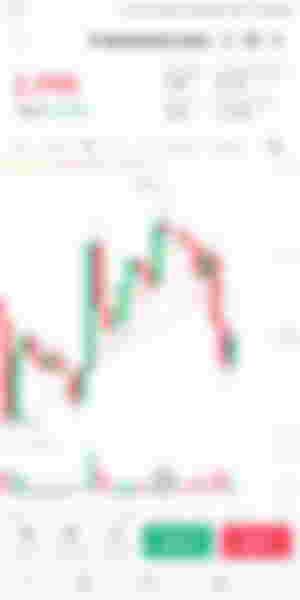 Thanks to those who are my sponsors, thanks to those who are my supporters, thanks to those who are my up voters.
Thanks to all of them who give their precious time to my precious writing. Sara ellen loves you all. Keep smiling, stay happy, stay blessed.
Crypto world is so unpredictable, no one knows from where does the profit or loss comes, the person who doesn't take risks, could never earn. Don't lose hope, keep struggling, keep investing, do scalping and earn through short spot trading. It isn't a financial advice, but a suggestion.
Thanks for reading, SaraEllen loves you all.