Why i was off from read cash (part 1)Pregnancy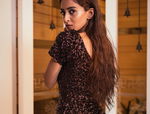 I know there is no one who is caring that why i was missing from this platform . I was on a long break from read cash. Due to my personal life i was on a break at start i thought that i should take a little break from all social media platforms due to multiple reasons. Those reasons are given below i will elaborate them further:
Months of pregnancy

Birth of baby

Take care of baby

Disturbed sleeping routine

anxiety and stress
I was pregnant when i joined this platform. My husband is living distant away from me and he is working in another country to earn for his family. It is very hard to take care your children. I am really missing my husband. I always pray for his prosperous life because he is the part of our family and heart of our sweet & small family. Months of pregnancy was so much difficult for me. There was no one who can feel through which phase i was going through the experience was different and strange there was weird condition everytime i was dealing with emotional instability. My life was looking aimless. There were so many things i want to do but i was not doing them. That was the time when i was sitting hopeless having tears in my eyes but with hundred hopes in my heart that don't worry everything will be alright. I know i am facing difficulty i am going from hard time but it is all test for my life i have to tackle this situation and i have to deal with confidence in my eyes and with courage in my heart and i will be a successful one. Back in that time, when i was hopeless one of the very reason was my husband's job he was trying his level best he was applying at every company where he was finding any vacant seat but he was not getting any job there was no door which was opened for him. This major happening was putting down. We were feeling hopeless we were not seeing any way where we can go. First four months were not so much harsh for me. Because i was living with my husband. After marriage he had leave of six months so he was staying with me and time was flying like a smooth wind but when he went back to work to another country. I was feeling that time is stopped now. Everything was looking in a miserable condition.
Those were the days when i came to my mother's home so that i can feel better ❤️‍🩹 because the relationship of parents with their children is supreme and exemplary. The love bond between parents and their child is unique which we cannot find in the whole world. So i came my parents home to complete my pregnancy months because i knew that my mother will look after me with great care , as i am so much careless about my own health. During months of pregnancy everyone has to take care of her health because it is not just about your health it is also about your baby's health you are now living two life so everyone should be protective and caring .
During fifth months of pregnancy i joined read cash and i found it really fun to use this platform because here i can express my thoughts and i can share all those things which i cannot share with anyone. Writing is always favourite to me it always lighten me up. Whenever i am feeling down i use to write because by gliding pen over the page i feel light i feel that now there is no burden i my head i had expressed my feelings. As soon as months were increasing my health was effecting and i was not in a good condition that i could write up articles also the lengths of article matters here so i thought it is better to leave now. This was the first reason why i took break from read cash .
the next reason i will elaborate in my next article .
thanks guys for reading