The path I choose always turns out to be wrong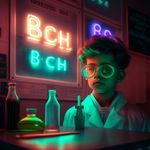 28th July 2022, Thursday
There is not only success in everyone's life but everyone's life is about success and failure. But everywhere I look I see only failure.
Fail at BCH trading:
The price of Bitcoin Cash was trading between $95-$120 for the past one month. But most of the time was trading between $95-$105. I was trying to exploit the volatility of Bitcoin Cash to make some profit. The plan was very simple, sell Bitcoin Cash at $104-$105 and buy back at $98 or so. I had 1 Bitcoin Cash for trading but last month I had to spend $40 on tuition fees which left me with only 0.6 BCH. But I thought a $2 change per day could bring profit from 0.6 BCH to one dollar which is roughly equivalent to 0.01 BCH. Since each trade was between $105-$98 each time there was a potential profit of approximately $3.5 per trade. Thinking that the purpose of trading with 0.6 BCH when I converted to USDT at $104 that I will buy again when it reaches $98 or $100 but kicked my butt and Bitcoin Cash reached $148. Now I'm with my stable coin why BCH on bull market on bull run.
Fail at making girlfriend:
I have passed almost three years of university life. But there is still one year to complete Masters and five months for Honors. In other words, you have to stay at the university for almost one and a half years. But in almost three long years of university journey, I yet to make a girlfriend. Although getting a university girlfriend is very easy but finding a like minded girl who will always be loyal to me is very difficult. After much searching I found a girl. I had known her for about a year but always talked to her like a friend. Later I realized that she broke up with her boyfriend and she is single. I thought the opportunity came to think about her. I talked to her continuously for about three or four months, and I thought maybe she had fallen in love with me. I invited her for a dinner at a restaurant. For about two hours we ate different kinds of food and talked a lot. After eating I paid all the bills. After eating and drinking, I looked into her eyes on the way back home. Her eyes are pointing to me saying "kiss me". I walked towards her and she looked at me with interest. I closed my eyes and moved towards her lips and whenever I kissed her she said "Are you kidding me? You are just my friend, I never thought of you as more than a friend. I was killed at that moment. Spent so much money calling her for dinner because I thought she wanted me! Now it's the other way around. She went to her house and I was silently disappointed and I came back to mine. Failed again. Haha
The team for which I play the game loses:
I have been very interested in sports since my childhood, especially football and cricket. Since the games are played as a team, I have to go to one of the teams, but unfortunately the team I play for has an 80% chance of losing. I don't know why it happens, but it's not like the team I'm playing for is bad. But for some unknown reason Always lost.
So, wherever I go the water in the river dries up. stay well