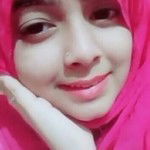 These days the book fair has become very
hundreds of pavilions are set up.
Miscellaneous books, fictions, textbook,
dramas, children books, reference books
etc. are displayed in a shop. The stalls are
well decorated which enchant the mind of
customers. There are also food and drink
stalls. The tired customers take rest and
refreshment there. The whole atmosphere
wears a beautiful look. The main purpose
of a book fair is not sale but it offers a rare
opportunity to assess the advancement
made in publication of books. It is
heartening to see thousands of people
coming to the fair and buying books
according to their own interest. A book
fair becomes crowded especially in the
evening. Both male and female customers
gather in a book fair. The writers also visit
the fair regularly and sit in some stalls.
Caminarc and aulturol.
also held in a book fair. A book fair bears
the testimony of the refined culture of a
cOuntry. A book fair reminds us that books
are our best comrades. They can change
our outlook of life and widen our domain
of wisdom. It is book, which assists us to
forget jealousy, malice, superstition and
covetousness. After all, we get our most
advantages from a book fair and that is
why we should purchase book from a
book fair or from a bookstall. A book fair
bears the testimony of the refined culture
of a country. A book reminds us that
books are our best comrades.