ReadCashRain Article Challenge: What About My Dream Profession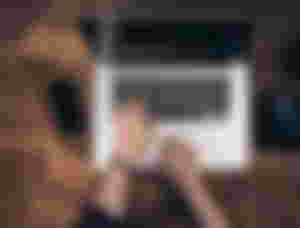 This article is in regards to the competition held by @Coolmidwestguy The deadline is on May 8. The link to the article, if you'd like to participate in other engagements of the competition, is here.
Here are the questions (one of them) you can write your responses on:
Write an article about why you love Rusty and what he has meant to you. A tip of at least $0.2o is required for Rusty. Show two screen shots one with the total before you tip and one after. I will upvote this choice the most.
Write an article about past or present love. Describe when you knew you were in love. Was it over time or was it instant?
Write an article about your dream profession or occupation. Describe what interests you about it and why you would want to do it.

I have chosen the third topic which is what is your dream profession
My Dream Profession is to Become an Esports Pro Gamer
I've been a gamer all my life. When I was just five years old, Super Mario Bros. was the first video game I can recall playing. I was immediately engrossed. I adored the game's difficulty and the sense of triumph I experienced after winning. I began playing more and more video games as I grew older. I enjoyed playing a variety of games, including role-playing and first-person shooters. I adored the rivalry found in online gaming, as well as the sense of camaraderie I discovered there.

I started playing competitive video games in high school. I began taking part in competitions once I joined a team. I soon discovered that I had a knack for gaming, and I began to daydream about competing professionally in esports. Electronic sports, sometimes known as esports, are a type of competitive video game. Online and offline organized tournaments pit esports participants against one another for prizes. With millions of fans worldwide, esports has recently developed into a significant professional sport.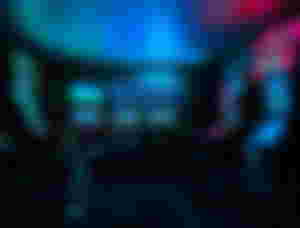 I want to be a professional esports gamer for many different reasons. I love competing, first and foremost. Trying to outwit my opponent and win the game in the heat of the moment is a feeling I adore. In addition, I enjoy a challenge. A lot of effort and dedication are required to succeed in esports, which is an extremely demanding sport. Finally, I adore the neighborhood. I've met some fantastic friends through gaming, and the esports community is a very encouraging and inclusive group of people.
Of course, it's difficult to become a professional esports gamer. It takes a tonne of effort and commitment. The stakes are enormous and there is a lot of competition. However, I am certain that I possess the abilities and tenacity required to achieve. I put in a lot of effort, and I enjoy learning new things. I'm a strong team player and believe I can provide value to a productive team.
I am enthusiastic about the chances that lie ahead. I am aware that achieving professional status as an esports gamer will be difficult yet rewarding. As an esports competitor, I am sure that I can change the world, and I can't wait to begin my journey.
Here are some recommendations for aspiring esports professionals:
Begin early. You will be able to advance your knowledge and abilities the sooner you begin playing competitive video games.

Exercise frequently. You will get better the more you play.

Join a group. You can hone your abilities and pick up new ones by playing with others.

Participate in competitions. The greatest approach to compare your abilities to those of other players and evaluate how you fare is through this.

Make connections with other athletes and businesspeople. You will gain knowledge in the field and open doors as a result.

For many people, becoming a professional esports gamer is their ambition. But you must keep in mind that it takes a lot of effort. But if you are prepared to work hard, it may be a highly rewarding career.