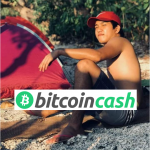 February 16, 2021.
Bitcoin Cash (BCH) made a new high of $773.84 for this year, 2021, and of course all of us in the Bitcoin Cash community are joyful because we are now seeing BCH getting back on its knees and on its way to have its 4-digit value again. But, at the same time, I also feel frustrated and disappointed for myself when I realized how much money I lost just by simply not holding Bitcoin Cash.
When I started my journey being in the Bitcoin Cash community, my first glance at the price of Bitcoin Cash (BCH) was still around $200-$300, which became almost tripled now as I am making this article. A price that is so very cheap to spend in the last 5 months when compared to what it is now.
For this year, this was the biggest amount in a single transaction that I did that went straight to our local wallet and exchange it to our local currency. This is almost my total earned amount for the month of January.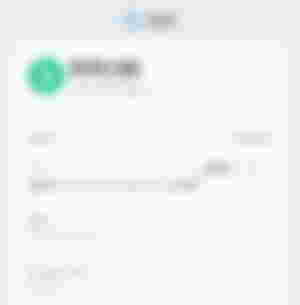 And as you can see above, the amount I sent was more than $70 when I made the transaction. But today, when I saw the price of Bitcoin Cash is getting really hot, I decided to take a look of my transaction history in the Bitcoin.com wallet and seeing this makes me regretful. It's almost $130 now, and if I should have hold it till now, I might have a profit of almost $60 and won't be regretful.
I know selling BCH in a cheap price is one of the dumbest way, I'm quite aware of that, but because of an emergency in the house (I can't share it because it's very personal), I was forced to spend it. But if it wasn't emergency, there's no other reason to spend but rather just hold it until it's worth selling for.
When 2021 started, I really thought that money won't really be problem for me, and that I can really hold more of my BCH.
But my Father was in need of money at that time because we still haven't paid our monthly water and electricity bills, so I took the responsibility to pay for because I have this extra money with me, which is my BCH.
And at that time, I have already onboarded one of my cousins who works in a remittance center and we negotiated.
I sold her this 0.131 BCH for $55.00 but I advised here to just hold it no matter what. And now, that $55.00 is now $94.00 that gives my cousin a profit of almost $40.00. And once again, I felt regrets for selling it.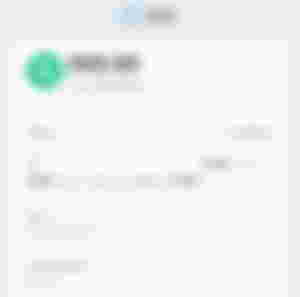 And here are some screenshots of the amount that I used as a weekly allowance for myself. I do this almost every week for personal use.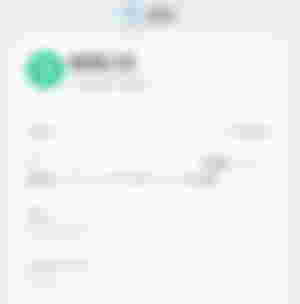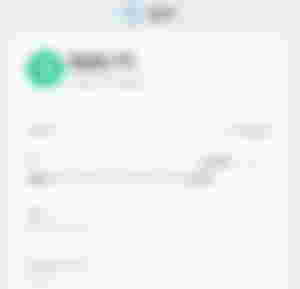 You might ask why do I need to take out this amount and where do I use it for, but it's not really ideal to answer that because it's too personal. But one thing is for sure, I used/spend it in a good way.
I know that every time the price of BCH goes up and higher, it is very tempting to sell it because you think you have gained or had enough profit from it. But DONT! Don't ever sell your BCH if you don't have these reasons;
If you don't really need some money or if there's no emergency in your life.

You only have a not-so-big amount of BCH (you will only waste a fee for converting it).
Not unless you have a good amount of BCH where you can feel that you can gain some good amounts by selling it high then buying BCH when low.
Do not waste a single satoshi of Bitcoin Cash because day will come that it will have a very good value. And that fact is getting nearer.
If you have been following Mr. @MarcDeMesel , a supportive man behind Bitcoin Cash, he gave us hope for Bitcoin Cash to be at $30,000 in a not-so distant future. And even if it will not be possible for this year, in my personal view, BCH will be near around $10,000 within this year.
So as far as we can, hold every bit of Bitcoin Cash that we can have. And day will come that it will be worth the wait.