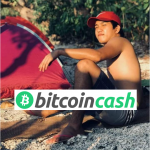 There are lots of groups in social medias like Facebook and Telegram that are giving free signals to its members on what cryptocurrencies they should invest in. It can be profitable especially in this market where we are now in a bull run and the amount you staked can be doubled in just a couple of days, weeks or months. However, the catch is, when a signal goes out of the prediction, the admin or the one giving signals in that group won't be the one responsible for your losses. No matter how you rant or curse that someone, they will not feel responsible because they will always say these famous lines:
Always do your own research.
Invest what you can afford to lose.
These goes along too when you are in a paid VIP group, that will cost you some amount of money for you to have access to it.
But still, being in a group of people who has lots of experience in cryptocurrency can also lessen the risks of losing money, but you should not rely on them for your entire life.
Here are my personal way of making a research about a certain cryptocurrency that I find a little helpful especially for newbies in the cryptocurrency space.
1. Find the community.
This is obviously one of the most important thing about the cryptocurrency you want to invest. An active community who believes the potential of that cryptocurrencies can make your investment worthy to take the risks.
You can take a look or find the community of the coin you want to know in Reddit, Twitter or even in Facebook.
In our case, and in my personal opinion, Bitcoin Cash (BCH) has most active community right all thanks to read.cash and noise.cash and to people who never stops making adoptions around the globe.
2. Know the purpose of the coin/project.
Always look on what the project/coin is all about.
You can determine that the project is great if it is for like, for example:
Day to day transactions - for faster and borderless payments.

Or even for games.
3. Know its partnerships.
This is an important thing to know to determine that a certain project/coin have a great potential. For example, the Safepal (SFP) airdrop that had a successful launching of their non-custodial wallet that was backed by Binance - the famous cryptocurrency exchange as of the moment.
4. Search the coin's market cap and rank.
Investing in large-cap assets can be considered as more conservative than investing in a small market cap assets. This determine a certain coin's worth in the market and it's potential in the future.
But if you want to invest in a small cap project/cryptocurrency, make sure that the project had only just got started because it would be risky if you are already late in jumping in the train.
You can search about the coins market cap and rank in Coingecko and Coinmarketcap.
And of course, I know that what I mentioned above is not enough so it's better to include the other things I do to have a research.
5. YouTube.
Watching YouTubers/crypto enthusiasts deeply explaining what the project is all about will give you better understanding and realization if you want to go in to that project.
I've been following different Cryptocurrency YouTubers since 2020 and so far I've been doing good.
6. Visit Tokenmetrics.
Tokenmetrics is a platform that review, analyze and predict the price of cryptocurrency projects.
You can sign up for free and view all the cryptocurrency projects there, however you need to upgrade in order to access the full features. But you don't really need to upgrade or pay for it because what's in there for free are more than enough for you to have your own research.
This can be my financial advice for you to grow in cryptocurrency. However, this might not be enough or might not work for you so I would recommend you/everyone to find their own way of making your research. Because cryptocurrency, after all, is not really predictable and it's up to you on how to make your strategy.