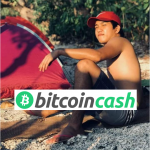 Most people want to become rich or at least wealthy and they don't want to have to worry about money. But the main problem they have is they still have like a minimum wage mindset, and they don't think like a rich person. It starts by when a rich mindset person see something expensive like a car or camera, poor mindsets will simply say "Oh that car is so expensive, I cannot afford it." and there the problem starts because the moment you say you cannot do something, it's the moment your mind doesn't look for a solution, whereas rich mindset people say like "That's an expensive car, how can I afford it?", and that's one of the biggest differences between poor and rich mindset people, the way they think and it's really the most crucial difference there is.
And once you start adapting your mindset instead of thinking "Why is this so expensive? I cannot afford it." and switch it to "Okay, It's very expensive, what do I need to do in order to afford it?", your life will change.
It doesn't even stop there. It also starts by the way you deal with money. Poor mindset people spend money all the time, like for example, an expensive clothes or buy the expensive car on credit, whereas rich mindset people invest money and time - meaning they invest their time in reading books for example, or working more than 40 hours per week where poor mindset people then spend their time watching Netflix, for example.
When it comes to money, it's also the same thing again the poor mindset people would buy things they cannot really afford on credit, while a rich person would first go ahead and try to build a passive income or assets that pay for whatever they want to buy.
For example, if you look at an expensive car, you can either take a loan and buy it and then you have to pay back every month. So your car is a liability for you, it constantly cost you money and you can tell it to yourselves but you can sell it and stuff like that, but you will always lose money this way.
You can work hard or first invest money maybe in cryptocurrencies, stocks, real state or in any other area or field where you can somehow generate a passive income - meaning your money can grow more every day, every week, every month, every year and once the amount of money that you make every month exceeds the amount that you have to pay per month to finance that car, well then you go ahead and find a car because then you actually don't pay for it because your investment's income pays for it now. And therefore you don't have to take a loan.
You don't really lose money, but you still lose money when you sell the car because you will get less but it's a different way of approaching the problem and that's very crucial.
You need to change your mindset. As long as you have the mindset of a poor person like "Oh that's too expensive, I can't afford that", you will never have a positive outcome in your decisions.
Let's have an example:
If you were to start your own business and you're going to open a car garage, for example, you probably look at like a $150,000 that you just need to get started. You might need that amount to have the whole tools and everything you need and that would be a huge investment.
But if we look at like, for example, investing in a very potential cryptocurrency, stocks or real state, where you can possibly have 3-5% of your investment every month as a passive income, then it's worth trying for.
You might be needing to have some funds to get started but it's better if we will consider that people pay $60 for their phone home credit, $15 per month for Netflix, and other unnecessary expenses. You might be entertained with that but you will not move closer to any kind of financial freedom.
Majority of people including all of you reading this, 95% of people will never be successful and it's not because they had bad luck or they grew up in a poor country or poor families, it simply is because of their mindset.
It's the only thing holding you back and you need to stop thinking like a poor mindset person. You need to look at the positive things and not in the negative ones.
You can watch some YouTube tutorials, read articles or other recommended topics about it. Yes, you will burn a couple of hours or even days trying but eventually you will learn a new skill. So then you need to evaluate either you have more money and you can pay people to do it for you or you have less money and you need to invest the time to learn things.
Telling yourself that you cannot do it because it's so hard will not going to get you closer to your dreams.