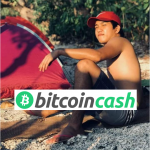 It has been exactly 3 months that had passed that I made a promise to myself that after 1 season that I stopped playing Mobile Legends, in the next season I will push myself even harder to reach the Mythical Glory Rank. However, due to priorities and a lot more important things to do than playing the game, I have decided to stop playing Mobile Legends again.
March 20, 2021, today, is the date that another season will be ended and another season again to get started.
Supposedly, I used to have 3 Mobile Legends accounts but my very first account was given to my cousin who badly wants it. The account I gave reached the Mythical Glory rank in the past seasons and currently my 2 accounts are in the Epic 2 and Mythic 116 points ranks.
And the account I am using as of the moment is my Mythic rank account.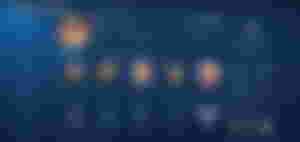 Just to share a fact, this account was still in Legend 3 rank a week ago but I still managed to make it up to Mythic rank in just a couple of days.
At first, I didn't really have a thought of playing the game anymore because I have been missing a lot in the update especially in the new heroes and the hero's skills update because lots of things had been changed and added in the while I stopped on playing it. But, seeing my friends who always invites me to play with them that are now in the higher ranks than me made me a little bit jealous. I was feeling that they are now looking down at me or my rank that's why I decided to play the game and gave myself a challenge of reaching Mythic rank in just 1 week before the season ends, and I managed to finished the challenge.
Heroes that I used to reach the Mythic rank in just a few days;
Alucard - this hero is an assassin and fighter type hero that has a very high damage output and have an enormous amount life steal especially when it's a 1 versus 5 situation. If the enemies doesn't have crowd control skills, they will have a hard time dealing with Alucard.
Paquito - Paquito is just a new fighter hero that's too overpowered. In the game, Paquito has the most skill combo and if he managed to land all his skills to his enemies, it will surely be wipe them out.
Miya - to be frank, I don't really use this hero back then because it's way too squishy and I don't really use Marksmen heroes. However, in the last update, Miya was given some buff and it made her a little worthy to be use in the game. Her damage output was increase and her skills were greatly enhanced.
Leomord - if you take a look at the image above, you'll notice that I am currently the Number 9 user of Leomord in our island. Leomord is a fighter hero with a great amount of damage while having great sustainability in a battle. Leomord is my main hero with almost 500 matches and almost 60% winrate of using it.
As I am making this part of the article, the new season had already begun and I'm pretty sure that my rank went down again to Epic 3 rank and lots of good players will be facing each other.
And with the promise I haven't fulfilled 3 months ago, I will make sure that this season, I will reach the Mythical Glory rank and I will give more time of playing the game to prove that I can do it again.
If you have been wondering where did I made the promise 3 months ago, I made an article about it and I also explained as simple as I can about Mobile Legends:
https://read.cash/@Ryryry143/getting-back-in-the-game-d0e4c09a
This is the article I published 3 months ago and if you don't know what Mobile Legends is, you can read that article and maybe we can play the game together.