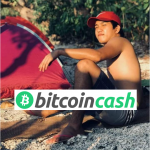 In the last six months, Bitcoin (BTC) rose up to around +200% while Ethereum (ETH) pump up to more than +700% of their prices, both are consecutively breaking their all-time highs since July 2020. But Bitcoin Cash (BCH) also managed to rise up to +250%, unfortunately wasn't enough to break it's all-time high of $3,785.82 in December 2017.
Amidst all the adoptions of BCH worldwide because of it's potential to replace fiat currencies brought by its amazing fundamentals, Bitcoin Cash is currently sitting below $500, enough to say that is currently in the dip and very undervalued.
For a long time of being in the top 5 cryptocurrency by market cap, Bitcoin Cash used to be in the top 4. But now, it is sitting in the 9th spot and being overtaken by some cryptocurrencies which obviously Bitcoin Cash has more and better use cases to compare with.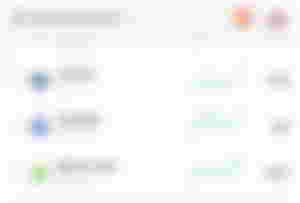 This dropped made me realized that CMC doesn't really care much about a certain cryptocurrencies and looks like only depending of its prices.
If you have been following Marc DeMesel, he once made a post in noise.cash about a potential growth of BTC, ETH and BCH by the end of the year.

Seeing this post makes a lot of sense for Bitcoin Cash because BCH deserves it and it is not impossible to reach it, even possibly within this year. So investing and accumulating more Bitcoin Cash as we can, can be very much worthy in the long run.
Fundamentals are very important to consider in choosing a certain cryptocurrency. And lots of great fundamentals that BCH have that doesn't apply with BTC.
Low fees for a transaction
I know these facts about BCH is already beaten up in lots of articles but that's what it really is. And I'm proud about this fact and I will always tell this to everyone.
BCH had once surpassed BTC and will soon overtake ETH in terms of transactions per day in the blockchain.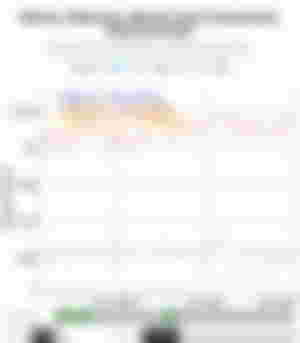 ETH with around 1.25 million of transactions per day while BTC and BCH only has around 300,000 and 257,000 transactions per day, consecutively.
Just a couple of weeks passed, BCH had overtaken BTC in transactions.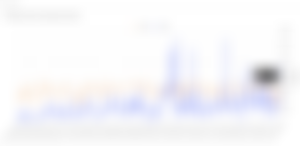 This massive growth of transactions shows that BCH can be in the top of all and suits to replace currencies and must be used for everyday use cases. Soon, BCH will be fully recognized by the world and it will be more adopted than it is now.
Also thanks to read.cash and noise.cash for making this achievement possible. Read.cash and noise.cash are making a big impact for the adoptions of BCH and its transactions per day.
These two platforms are onboarding lots of people everyday in the Bitcoin Cash community. Kudos to Simon!
If you have currently invested in Bitcoin Cash, have Bitcoin Cash and wants to invest in Bitcoin Cash, now is the best opportunity to jump in to hold and accumulate more of it.
Investing in Bitcoin Cash is one of the most safest place to put aside your finance. I'm not saying that you should put all your money but rather never ignore Bitcoin Cash because Bitcoin Cash is the real Bitcoin that Satoshi Nakamoto envisioned in its white paper.
We know that cryptocurrency is volatile and can either go up and down anytime. Bitcoin Cash was not an exception about this fact. But for every ups, there should always be downs and corrections, and this is healthy for Bitcoin Cash to possibly reach the $30k by the end of the year.
Buy low, sell high scenario:
Let's imagine BCH as a candy.
Today, you want to buy a candy. But the price of a candy is $10.00 each and you only have $8.00 in your wallet. So you will wait for good timing that the candy will be a lot cheaper to buy it.
After a week, the price of the candy went down to $8.00 each, the exact amount that you want to buy it. So you bought it with $8.00 and planning to sell it if the price of the candy will go higher.
After another week, the price of the candy goes up to $12.00 and you are planning to sell it. But after a few minutes, it goes up higher to $15.00 each. Thinking that it is high enough for you, you thought that there will be a correction to happen anytime, so sell the candy with a price of $15.00. From your $8.00 by buying 1 candy, and you sold it in $15.00, now you have a profit of $7.00 from your capital. And now you are again waiting for the candy to be cheaper to buy it.
After another days, the price of a candy went down to $11.00 and you bought it and wait for its price to go higher again. And just days passed, the price of the candy goes up again and reach $18.00 each. So you sold it and wait again for another cheaper price to buy it.
In Bitcoin Cash, that's one way of maximizing your profit from your investments.
So whenever Bitcoin Cash' price goes down very deeply, it's a very good chance and opportunity for everyone and you/we should take an advantage of it.