Physics is the natural science which deals with the study of matter, energy and their mutal relationship. Many people and mostly girls say that physics is the boring subject but my point of view nothing is boring and difficult in world. It's just depend on our interest that what we like, the subject which look interesting to us is all time easy for us but on the hand the subject in which we have no interest is all time looking difficult.
Eight years ago when I take admission in class ninth and choose Science subject then at that time am just aware with the name of the subjects Chemistry, Biology and Physics and Don't know what's rotating in them. But I have the zeal of becoming something, I remembered in starting days at once I gave two hours to a single topic of biology but it's never came in my mind because I have no idea of taking concept etc. So in starting years Biology is the tough subject for me while on the other hand Chemistry, Physics and Biology is the Game of my right hand.
Because in all these subjects we just need to concentrate on formula and equation, theory is just based on that equations. As at that time, there was no proper teacher of Chemistry and Biology, so my whole concentration is on Physics, it's all subject, equation, formula and numericals are fixed in my mind. Before my own experiment on physics, am listened from my seniors it's so difficult subject and give you tough time. So in starting one week of ninth class there was no Physics teacher available so we group of friends enjoyed it fully with the lots of gossip. But after one week a cute but angry Mood Teacher Nabeela was assigned in the school for teaching us Physics. First day she just take us introduction from us and in the next step she start first chapter and deliver us a good lecture, from that I found the physics so much easy than biology and also than chemistry and mathematics.
First chapter is about physical quantities and measurements in this chapter we study about physic definition, branches of physics, vernier caliper, screw guage, base unit, derived units, SI units, significant number and many more easiest topic like this. As am studying all these terms and topic for the first time time but it's looking interesting and easy to me. Beside this chapter the next coming chapters were also so interesting second chapter is about Kinematics and in which we study about speed, velocity, distance, acceleration and related terms like this. Third chapter is also my favorite because it's all about Dynamics in which we study about the force, Inertia, Mass, Momentum and Friction. Fourth chapter is about Turning Effect of Forces in which we study about the clockwise and anticlockwise moment of an object and also about the equilibrium. Then we moved towards my heart favourite chapter and that's no more else than the Gravity in which we study about the gravity and gravitational forces and also about the Newton's law and how Newton noticed the phenomenon of Gravity out of all the Newton three laws third one is my favorite because it's so easy and till yet rotating my mind and that is: Every action has a reaction and the reaction is always strong. After study about gravity we study about Work and Energy in this chapter energy definition the ability to do work is my favorite and it's two types Potential energy and Kinetic energy the n we study about the Properties Of Matter solid liquid and gas, then Thermal Properties Of Matter and Transfer Of Heat in which we study about the Fission and Fusion Reactions and also about the Fossil Fuels.
So all this is the simple physics in which I got 73 Marks, but to get these marks I endure lots of punishment and also I scarifice my lots of break in just preparing the physics test.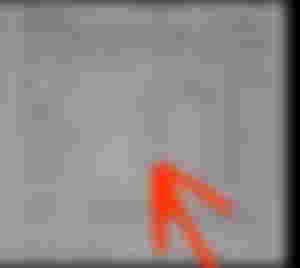 Beside me overall result of our whole class was fantastic in physics. Top stage was mine and after this my friends got 67 marks.
The main reason of such a good results of our whole class is our daily basis test and as our chemistry and biology teacher was not available, so In these periods we were also studied the physics. Moreover if our test was not getting well, teacher punishment us to write this that topic twenty times and lots of time I endured this punishment and you know I love writing so that I fulfilled and enjoyed this punishment happily, so lots of physics papers are already on my fingerprint and numerical are the game of my right hand lol and also before one day of the physics paper there was the rainy day and you know I don't like rain so whole day I spent in my room and rotating from here to there in revising the whole books and you see the results.
In the end I just say that hardwork and consistency is basically the secret of success in every field. I gave my all concentration, all time, all hardwork put on the physics subject in result it's everything looking interesting to me and it's became my favourite subject and I break my all record in this subject. So just do hardwork in your field you will become successful.
Thanks For Reading......!