Even before 2020, it was thought that masked people were negative in the society.  But suddenly everything changed, a virus called Corona would change the way people around the world!
Now masked people are considered as positive people in the society. If someone is not wearing a mask, we want to say, stay a hundred hands away!

Although almost a year has passed, no antidote to corona has yet been discovered. Experts always say to wear mask to protect against corona virus.

And so people around the world started using different types of masks to prevent corona.
These are such as surgical mask, cloth mask, N-95 mask etc.In this way masks are now a daily commodity like rice and pulses.
But amnog them  the N95 mask has got the fame of a Hollywood star. This mask is more important than other masks in preventing viral infections.
And so people from all walks of life, starting from doctors, get up for this mask. Unscrupulous traders take advantage of this opportunity.
Therefore, the market of many countries of the world including Bangladesh was flooded with fake N95 mask.
Ordinary people have bought these masks without understanding or knowing. Because of  resisting 95 percent of germs of this mask. 
N95 mask was invented by Taiwanese-American scientist Peter Sai.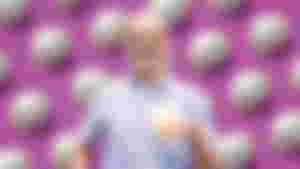 Who is Peter Sai?
Peter Sai was born in Taiwan in 1952. He is a metarial scientist. He  immigrated to the United States from Taiwan in 1981 then admitted to Cansas State University.
He did his PhD on Material Science in there. Peter retired in 2016 as a professor at the University of Tennessee in the United States.
But when corona spread all over the world he could not sit. He started research to help health workers. He also worked about 20 hours a day. Still doing.
In his journey of way Peter invented the N95 mask in 1995. Earlier, in 1992, he invented a special type of synthetic fiber used to make this mask.
Did anyone think that in two decades it would be a blessing for millions of people?
Recently in an interview,  Peter said it was a common invention of unusual times.
How N-95 mask is made? 
to make filters of ordinary N-95 masks a method is used called Electrostatic charging.
It is Quite awkward to hear but it is easy to say that this particular fiber that the mask filter is charged positively and negatively at the same time.
As a result, the masks attract all kinds of viruses and bacteria. And because they are caught in the filter, they do not get a ticket to enter through the nose and mouth.
After all, most experts are satisfied with the effectiveness of this mask in Corona.
Especially for frontliners who risked their life to save people from Corona pandemic.

Recently with his own discovery In an interview with CNN, Peter said, "I think we need to help health workers right now. They have risked their lives. What I know may work for their benefit. '
During the this Corona period, Peter's research was mainly on that mask and PPE. More specifically, the mask cleans and recycles.
Because, at the beginning of the Corona period, the crisis of the mask was evident in the United States as well as over the world.
Peter's research shows that washing the N-95 mask loses its effectiveness.
So after using a mask, Don't wash it but keep it under the temperature at 71 degrees Celsius to remove the germs.
On the other hand, Peter insisted on natural solutions to make a mask germ free.
His advice is that if anyone keep his mask  at home for seven days after use, the virus will be removed from the mask automatically.

However, the price of N-95 mask is not low. And this mask is mainly for health workers.
So what will happen to the general public?
Peter Sai knows it well.
 So he said, 'Wear a cotton cloth mask. The mask is beneficial.