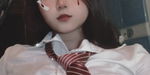 Not everyone is privileged to be financially stable or be born with a wealthy family. Debts have natural occurrence to a very poor household with may family members to support. From a child's point of view, it can be imprinted to his/her mind in a bad way or it can have mental issues within.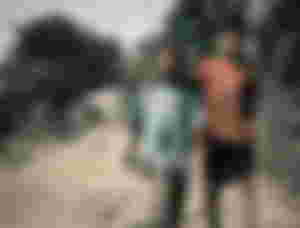 I hate it when my family beg for money. I hate it when they have to hide because they can't pay their debts. I hate it because their debts are piled up and it just can not be cleared. I hate it because they continue asking for money even if they know their debts will be larger and they can't pay for it anymore.
But what can I do? If they have no debt we can't eat. We can't go to school and support our living. I hate it but I can't do anything because I myself depend on that.
Why is my dad's salary not enough? Why can't our store make a penny? Is it because our family is too big? I really don't want to see my family buried in debt.
I can't wait to get a job and give the money I earned to my parents. I want to pay all their debts so they can live freely. There would not be thorns in their chests; and they don't have to hide anymore.
I don't wanna see my family begging for money because my heart and pride are hurt. Some of the times when the debtor gone mad; humiliation, embarrassment....I hate this. But it is our fault, so the responsibility is ours. I hate it more when I can't do anything about it.
I have to lie to the debtor. I always need to lie. I'll hear the gossips about my family. I'll hear my family fight because of money and I'm so done.
Just a little more time. I'll clear everything for them. I'll bring back their sacrifices for me. No good child wants to see his/her family suffering.
...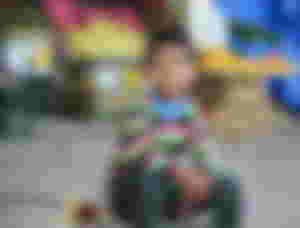 Be careful creating a family you can't fully support. A child must have a childhood that is work free and with all his/her rights provided.
Children shouldn't be a retirement plan. Don't give them the responsibility to shoulder the living of the whole family that's why you keep pushing that child to have high grades then go to work so you can have all the better life.
It's for him/her too but there's a big difference between naturally letting the child to decide if they'll help on the household financially and imprinting the responsibility to the child like she's/he's a retirement plan.
Let them live their life without having to worry too much as soon as they can think. Let them be a child and let them have fun with their friends. Let them do good hobbies they wanna do.
A child that is treated good will naturally care for you for life so you don't need to pressure the child.
Some make their kids lie. Like saying they aren't home even if they are so the debtor will go away. That's not a healthy character for a child.
They did not chose to live. You did. So to those who keep guilt tripping their child for being dependent to them and having their needs provided...stop.