Don't Just Be Motivated; Be Disciplined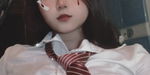 When we do chores, responsibilities, work, studies, and so on; we keep on thinking that we should be motivated. However, human emotions are fluctuating. Realistically speaking, we can't always be motivated.
Do not depend on motivation. Discipline yourself then make that your habit. In this case, even if you lost your momentum and got a lack motivation then you can still do what you have to do.
This may seem simple, but it gives a massive effect on our efficiency. Did you ever stop doing one thing then you wanna get back on track but then you don't know how? When your whole self keeps choosing comfort then feel too tired and unmotivated to do your thing again? Same. I experienced this and I can say that it's harder to get back than to never stop.
Once you start skipping routine it'll give a domino effect and you'll lose your daily good habits. I'm not telling you to never take a break, of course, you can. It's just that you shouldn't stop. Rest then continue, so you wouldn't regret and say that, "It could have been me"
Aside from yourself, doubt, fear, self-pity, and more; there are external factors that are trying to hold you back but do not give up. When this happens to me, I listen to some music or watch a movie. So I'm suggesting here the movie and songs that help me go through these trials. I don't know if it'll work for you, you should know how to comfort and pull yourself back. There are times that you might know but what I'm saying is at least have one thing or one person that is your familiar comfort.
I suggest the movie Sing 2 and the songs there. My favorite there is Johnny and his song "A Sky Full of Stars". I relate to his story. I have less confidence in myself and tend to feel down when I feel like I don't belong and when someone above me keeps holding me down and suffocating me. I feel this lately. In the movie, a friend helped him and also his determination. You can be great if you feel and know that you can then go for it. Not everyone will support us. Not everyone will like us.
A disciplined one will be hard to be shaken off. Motivation can come and go but the discipline you implanted into your character became you.
Focus on yourself then grow.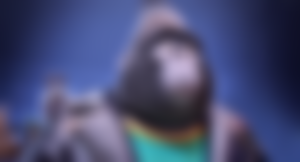 Hi. Did you watch Sing 2 already? Do you have a favorite character? How about your favorite song there?
To my sponsors, I appreciate you all for supporting me. Read.cash became a fun journey with you all. Advance happy valentines to you all.