My Perfume Collections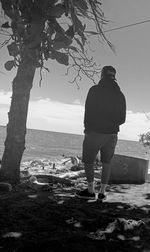 Good day everyone! It's been a month since the last time I visited my account in here due to some personal matters that I badly need to attend to. I am actually thinking that I will end up leaving the platform for good because like I said I have other things to do especially in the real world. But here today, I am trying to spend some of my time to share with you about the topic "Perfumes." As a matter of fact I also shared this on hive.
It all started during my college days. At first it was not an intention of me to collect perfumes because all I wanted is to have a lot of perfumes that have different scents that I could wear in every day use especially in attending my everyday classes.
My first ever bought perfumes that I used during my college days was Aficionado Eau de Toilette F3 and F10. This perfumes was inspired by some of the famous perfumes nowadays. Aficionado F3 was a version of Tommy Boy by Tommy Hilfiger. This perfume was a Citrusy and have some kind of floral fragrance that is perfect for day time. The F10 was the verion of Energize by Hugo Boss. It is a fresh,green and citrusy fragrance suits and perfect also for day time. I used this perfumes since first year college until my first years in Manila and up until now I still have those perfume bottles.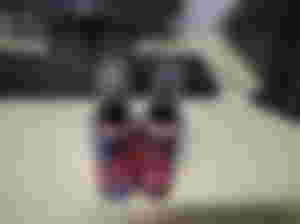 When I came here in Manila and started working I was able to earn money and able to purchased a new collections of perfumes. The first perfume that I bought here was from the Zara Perfumes which was the Zara 8.0 and 9.0. I was very happy when I purchased those perfumes because it's my first time to purchase perfumes that has a new scents to me. Zara 8.0 is a fresh, aquatic, minty and aromatic fragrance that suits for tropical countries like Philippines. This perfume is perfect for summer and daytime while Zara 9.0 is a quality perfume which has a woody spicy and sweet scent on it that is perfect for gloomy weather and night dates. Among these two fragrances I personally preferred to wear was the Zara 9.0 because of the sweet and woody fragrance on it. Aside from it, this perfume was an alternative perfume for Dior Homme. I bought this perfume for only PHp 1,800.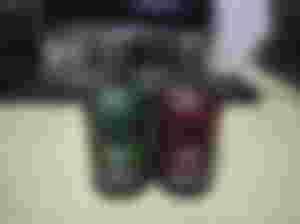 My second purchased perfume was from the Armaf Collections which was the Club de Nuit Intense Men CDNIM Eau de Toilette. I discovered this perfume when I saw a video on YouTube that talks about perfumes and its cheap alternative perfumes. I really liked those topics because I really can't afford to buy those famous high priced perfumes. That's why I chose to buy the alternative ones.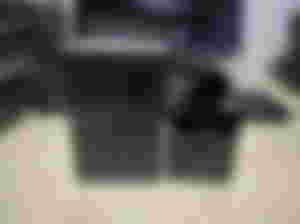 This perfume is an alternative of "Creed Aventus" which was a popular and a high priced perfume. Armaf Club de Nuit Intense is a fresh, citrusy, fruity fragrance wherein you can really smell the lemon and pineapple in this fragrance. This perfume is perfect for summer, sunny weather and day time. And I bought this perfume for only PHp 1900.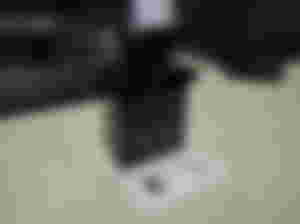 My third purchased perfume which I bought just a month ago was from the Just Jack Perfumes which was the "Just Jack Noir Endurance EDP". This perfume was an alternative of the famous gourmand fragrance of Tom Ford which was the "Tom Ford Noir Extreme."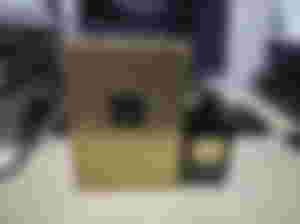 It has a smooth, sweet, vanilla and creamy scent. It's smells like a sweet milky and creamy dessert. Some says it is almost identical to Tom Ford Noir Extreme. I really don't know because I haven't smelled Noir Extreme yet however with it's own smell you can thought this as an expensive perfume because of it's classy, and charismatic scent. This perfume is one of my favorite perfume that I have right now. This perfume is best for date night, cold weather and night time. I bought it for only PHp 1300 in Philippine peso. Your money will not be wasted once you buy it because of it's great performance and especially with it's price.
And lastly, the last perfume that I have right now which I bought recently and delivered to me last day was from the Riiffs Fragrances which was the "Riiffs Wonder of You Pour Homme" and "Riiffs Imperial Blue", with an EDP concentration. I discovered this perfumes same by the CDNIM, just by watching YouTube videos. I was very excited to get these perfumes because of great quality and performance and the good smell of this perfumes as per the YouTuber says.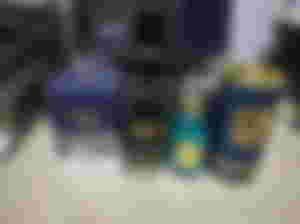 Riiffs Wonder of You Pour Homme was an alternative perfume of "Emporio Armani Stronger with You." It is a sweet, cool and sexy perfume with a nutty flavor in it. It is clubbing vibe of perfume and a compliment getter that is best for winter and fall or cold weather and night time.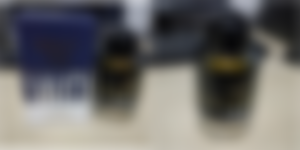 And the Riiffs Imperial Blue was inspired and a cheaper alternative of the famous fragrance of Versace which is "Versace Eros." Riiffs Imperial Blue Eau de Parfum has some notes of lemon, peppermint and sage perfect for summer and daytime because of it's fresh, citrusy and woody scent. What I also like about these perfumes is the presentation and the details of the perfume even at the box and the bottle itself. They made it looks like a high priced and a classy fragrance. I bought these perfume for only Php 2200 or $37 dollars.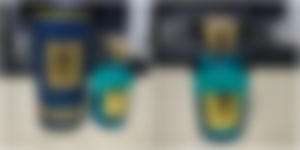 So far I am satisfied with all of my purchase and I must say that happiness can't be bought everytime I recieved a new box of perfume to be added in my collections. Looking forward to have another perfume in the near future.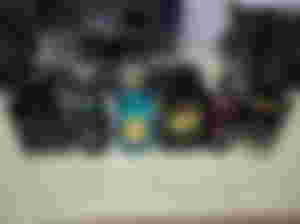 Disclaimer: I am not an expert when it comes to perfumes. But I have a little knowledge about it especially for the following perfumes that I will be presenting in this blog.
That's all for todays blog. Thank you for your time. Have a great day ahead and may God Bless us always.