Get to know more about Me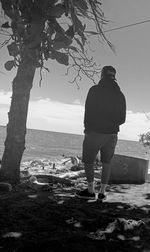 Good day Read.cash mates! How's your day? Remember my recent blog? If you have happen to read that one, with all sincerity, I thanked all of you.
Here today, I would like you to get to know more about me. So, without any further ado, let me share with you more about me...
SPORTS
I don't know all the Sports but I love Sports. Sports is healthy, fun and interesting. What I like about Sports is that aside from fun it can help you maintain your shape. Athletes also set goals for themselves, and that feeling when athletes makes a score or hit a good shot, we can literally feel the boost of energy and happiness in their faces. Also the teamwork that happens in the game especially at the tough times that really makes the sport more interesting.
What Sport's I'm really into?
I love playing Basketball. I am 5'9 inches (175.26 cm) in height I'm a professional basketball player.hahah charr lang. I may not be the best but I just really love playing it. I remembered back in those days that I can literally sits in the ring when I jump hahah (just joking). During my teenage days, there's no day that I can't play basketball. Even my girlfriend @renren16 that time really annoyed because I don't have time for her. But when I entered College, I really gave more focus to my studies to graduate at that time. I really do want to try out that time for the Varsity Team in our school but I was just too nervous because there's a lot of students/players there that are very tall and talented at that Sports.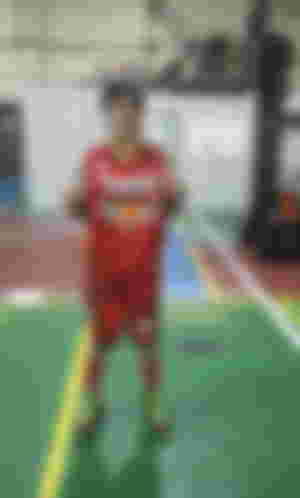 I remembered when we won in some of the "Liga ng Barangays" here near in our place, we decided to spend and enjoy ourselves. We travel from Hilongos Leyte to " Tangkaan Beach Resort " of Padre Burgos Maasin City ( it takes 2-3 hours of travel ).
The Sport that I really love to learn right now is " Volleyball" because I really look up to my girlfriend @renren16 as a player because she's a great player, a well known player and the legendary and greatest Volleyball player of all time.hahah (peace love).
For real, I really want to learn volleyball now because it's the famous sport now in Leyte, maybe because most of the covered court there got destroyed during the last typhoons including ours. There's a lot of "Pa Liga's" there in Volleyball even my girlfriend already had no time for me because of that ( lagi namang natatalo )hahah. pagpuyo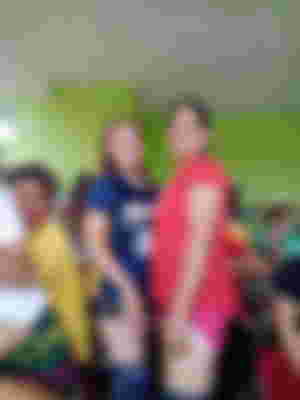 Hobbies
Aside from basketball I also have a lot of hobbies. When I don't have anything to do I played Mobile Games as a pasttime (special mentions; Mobile Legends, Clash of Clans, Crypto Games like Bling Games, Solitaire and Trickshot Blitz, Clipclaps and Honeygain). I also like to watch YouTube videos, Asian and Hollywood movies, Asian Drama Series especially Korean Drama (recently watched drama; Forecasting Love and Weather, Tail of the Nine Tailed, Happiness and Nevertheless), planned to watch is Bad Romeo and Big Mouth, because i think it's a great drama to watch just by seeing the trailer.
Foods & Drinks
I love foods & drinks but not alcoholic drinks. In fact, everytime I get my salary I always treat myself to some delicious foods. I don't skimp myself when it comes to food. To be honest I'm not picky when it comes to food, but mostly there still things that we really don't like. Like me, I really don't like eggplant. Any kinds of dish when there's an eggplant I always set aside it. I don't know why I don't like it maybe the smell and the texture of it.
As I said earlier I'm not an alcoholic guy, I really don't like it.
That would be all for today. Thank you guys for your time. Have a great day.
-Rhed-