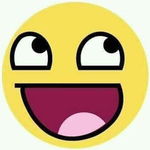 This article is gonna be short but full about crypto investment. Whenever it comes to crypto investment, it reminds us about profit only. But investment has profit only? No away. Investors should understand that investment doesn't always mean secure profit. Let's talk about it. 
The first thing about investment is setting your target of sell. Because this is the major thing which will help you to make the right decision about your investment. Such as I have some Poolz coin investment and I am already in profit but I am not going to sell this. Because I have a target of selling the coin.  But I can sell before my target hits or I can sell too when my target has already hitted. This all depends on the market situation. 
This is why I have said to set your target first. This will help you to take the right decision when you will face a problem like this. Look to the solana coin which has increased from $37 to now $124 plus. And  I am pretty sure there are a lot of dip buyers of solana who bought it at less than $37. So do not you think they have set up their target? Of course, they do. Some of them sold all when it touched their target and some sold half of their holding. Because some want to take risks according to the market situation.
This does not mean they are greedy but greedy are those investors whose target has already hitted but they are still waiting for a better price to have high profit. I am not sure if they understand the market or not but I have seen many of them regret later about not selling their token when it hit their target. I am a witness to this. I did not sell my coin when its price was $2500 because I thought it would pump more. Though the coin already hitted my target. Now the token worth is around $100 but still holding on with hope to get back the minimum payout. 
This is why you must not be greedy about your investment because the more negative ideas come to your mind, the more you will regret. This is the rule of investment. But this is normal to being greedy when the coin keeps pumping. Investing kinda like gambling and this is true. 
Finally, when you will be in a situation like this when a coin has already hit your target but you do not want to sell it due to the coin high volume and for the pump. Then just sell half and hold half.  Best investment ever. But if you understand the market condition better and can ensure yourself about more pumps then just wait for the right time. But this is risky for DEX users as their swap system is instant. So you must need to wake up at the right time to swap. On the other hand, if you are a CEX user then try to put your sell order on a different target so that it will be filled easily. 
Lastly, do not be greedy in the case of investment. You can not imagine how bad the market can be against you only for your greedy behavior. Always try to follow smart strategy. 
Best wishes for everyone!