Anime can be very flexible sometimes. You probably know anime for being cute and cool fights from your favorite shounen characters. But sometimes Anime can be out of the bounds in terms of decency. Most of them are in the dark side of anime because of their mature content. They sometimes contain gore, nudity, violence and even tortures. And besides of the hellish visuals, the story will literally kill you mentally. Some are straightforward but some will boggle your minds. Most of them are really disturbing or a feeling that makes you really uncomfortable. It all makes sense since most of them are banned from some countries.
First I'll be honest that most of them (in this list) are not that disturbing enough to make you stop. But still they are creepy as hell. My best recommendations are the last 5 anime in this list. So I challenge you to watch them and tell me how many did you watch until you dropped. I also warn you that most of this anime contain serious violence that I wouldn't recommend to any children. So lets start with my first 5.
They are not that hard than the rest but they are still disturbing. It's up to you if you skip this or not but here it is;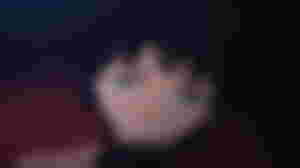 Let's start with Serial Experiment Lain. It is actually not gore among this list. But despite of the lack in bloodiness, the psychological play with your brain definitely makes it deserving. It is a story of a girl named Lain Iwakura. Despite of her socially awkward demeanor, she still got her few precious friends. But one day they got an Email from one of their dead classmate (because of suicide). Little did they know this is the start of the changes in Lain's life. She started using technology and later she even entered "Wired". It is basically what we call the "Internet". It is a story of Lain making crucial decision as she influence both the Real and Wired world. They will tackle suicide, drugs, psychological stress and even religion in this anime. And the worldbuilding is also insane. You'll never expect this in a late 90's anime.
This anime is definitely not made for people with weak hearts. It highly expose brutality in Gore, Violence and Rape scenes. They are literally not hiding anything. It is very dark anime that will even tainted your morality. It all started when the two young men Kei and Katou died in a train accident. When they woke up, they found themselves in a room with strangers and a giant black orb. They are caught in a game where they need to find aliens and kill them within the designated time to get a chance to be reincarnated. Its not that really disturbing because I found some episodes boring. But still the gore scenes is really disgusting.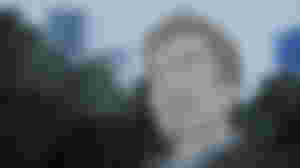 Actually all of Devilman anime is really disturbing especially the original one. It's just that Crybaby has a more solid story that lacks in the original. Not the best among the rest but worth watching. It is a story of a weak and crybaby Akira Fudou. Aside from that he is also a soft hearted boy. So when his friend Ryou Asuka asked his help about devil investigation, he didn't hesitate. He didn't know that they are going to go in a party full immoral and indecency. The demons possess the partiers and turned them into horrible monsters. In Akira's willingness to save his friends he merged with the devil named Amon. He gain the strength to defeat other devils. With his new profound powers, the crybaby Akira and his friends protect humanities to these harmful monsters.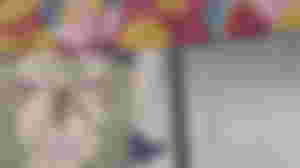 The artstyle of Mononoke is already disturbing. It looks like a traditional paper doll play with weird but colorful Edo period. It may not look realistic as the other but the story will really creep you out. The story revolves around a certain medicine seller (just like Mushishi) who travels across Japan to find and kill spirits called "Mononoke". It cause problems to humans that may even cause death. And the only way to kill them is by using a special sword that the medicine seller possess. It is a very disturbing anime but feel very aesthetic at the same time.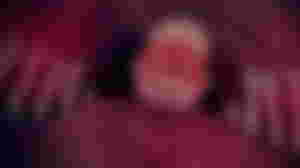 Not gonna lie, this is one of the decent production of Netflix. Well it is already expected since MAPPA animate this one. The main character with the face of a lizard bite the head of other people and ask them if they saw a face inside is already disturbing. Added with some interesting characters that do stupid things and results into bloody results makes this anime really disturbing. It is a story of a man who got cursed and turned his head into lizard. His name is Kaiman along with his friend Nikaidou, they will going to find who casted the curse. In a world where magician rise and people with no magic will get discriminated, how will the two solve their problems?
The next 5 will be very disturbing. I wouldn't recommend it to someone who is bad at scary and gore stuff.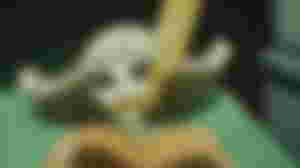 Not the best story but has the most gruesome scenes. This year is the peak of dark anime and Shiki is one of them. You definitely need to check this first. The death of a girl named Migumi Shimizu started all of this. Her sudden death caught the interest of a doctor named Toshio Ozaki. He started to study the cause of Migumi's death and later the disease that he found started an epidemic that turn humans into a cold bloodied monsters. The young doctor and Natsuno Yuuki (friend of Migumi) will try to survive in the town of "Vampires". A story of survival in a town where you can't distinguish between good and evil as the villagers started to get paranoid.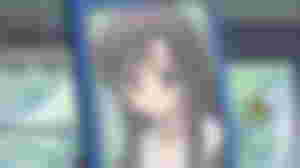 This anime is so disturbing that I really hate it. Not because of the gore and sex parts but because of how scum the male main character is. The endings are definitely the most unpredicted. Don't get fooled by the first few episodes of this anime. And if you manage to endure all of that and reached the iconic ending, then I really respect you. It is a story of a student named Makoto Itou and he got involved to girls in this story. It started pretty strong and wholesome that you may even think that this is just your average slice of life and romance anime. But as the story progress, it also gets darker and darker until that ending that shocked everyone.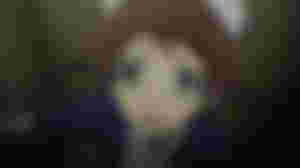 Probably the most popular in this list. I can't blame them cause it has the most solid storyline consistent from the start to end. The story will make you keep awake at night and you can't watch this before sleep cause you may dream about this later. It started with a boy who transferred to a school. He noticed about the eerie and gloomy vibes within the students. It's as if they treated a certain child non-existence. This child is wearing an eye patch and named Mei Misaki. Many years before that there is also a girl in that room named Misaki but later died in an unexplainable death. Since then not only the school but the whole town begun to become gloomy and some uncertain death always happened. What is the connection of Misaki to the deaths that are happening? And will they find "Another"?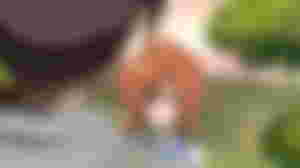 My favorite in this list. I like Higurashi because it is not a single horror story stretched so that they can make the series long. But instead it is a story that loops and change every 4 episodes. It is also explained in the second season (very recommendable) about this loop things. The story always revolves around this. A boy who got transferred in a school and later learned about the curse of Ouashiro. When the festival come there will be 1 who always die and 1 will go missing. The boy will suspect her 4 friends and this will always lead into violence and more deaths. Truely a shivering story everytime.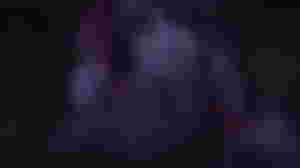 I know everyone love Another but I bet they never watched Corpse Party. The story is very good if they just explained the ending more clearly. The epitome of Gore and the scenes is very disturbing. It is a story of 9 students gathered to bid farewell to one of their friend. They perform a ritual as a form of their friendship. It is a ritual in a form of human paper doll which they would keep the parts that they tore. But uncertain things happened as they transported into an old elementary school that once a gruesome murder to children happened there. Their mission is to solve the mysteries and return to their world. It is a very disturbing story of survival as they uncover the dark secrets hidden in that spooky elementary school.
These are the anime that prove once again not all animes are meant for childrens. I have fun watching most of them cause this is one of my favorite genre. I just make sure to watch them at daytime cause during night these anime just spook the hell out of me. So will you accept the challenge?
Sponsors of Rekkuu_Official