A Quick Introduction will say a lot about me ....
3/4/2023
Greetings everyone!
I hope you all must be in good health and mood, and If not, I pray you would be. Started my writeup after a long time, due to some inspiration from a friend and from the obvious news that the most wanted RUSTY is back in town.
This news along with it, brought many of the writers back, who left writing in wait for rusty and become demotivated. But now, no worry, as rusty is here. Coming back to the topic of the article, one must need to keep that in the mind, that introduction is the one thing on any platform, that makes you feel welcomed by everyone and will let everyone know the basics of your arrival here.
I believe that
The introduction speaks a lot
Why won't it? It tells you the way you are to those unknown people who really want to know about you. Let me start with my introduction and go back to the track.
A writer to you but A medical student to those who personally know me. It's quite obvious that choosing medical was on my terms but entering into the crypto world was something unexpected and surprising yet fruitful for me in many terms.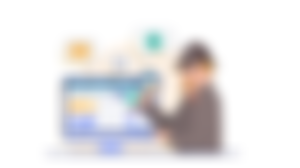 Can't say me a nob as I joined the crypto world almost 3 years ago. It was the golden time of lockdown when I got the time to explore a lot on the internet and what's happening in the world. I got to know about different platforms so Noise. cash was at the top of the list. I met several Filipinos, made them my friend, and get to learn maximum from them. It was the time when Noise. cash introduced me to read. cash and my life totally changed. I am not a nob in the crypto world but not a pro as well, I have to go in-depth to learn a lot.
Yes, I do, I know several people from Noise.cash that is here, from uptrend and many became my friends at read.cash. It feels like a family here. The environment is soothing and quite appealing to me. Among the known, I can mention @Roojoroojay @amjadAliWainace, @shahzadalisomro and many more...
To be honest, I wasn't a writer from birth, nor did I take classes from anyone, But I took inspiration from many of the awesome writers who express their thoughts in the words and show the world that it's not an impossible task. Every single person can do it, if have the guts and the tendency to write, with the flow. My next plan is to write and write as much as I can, and to remove the frustration from my mind. I am feeling already relaxed by writing it and feeling to make my day productive, but I am waiting for a lot more, so to learn a lot.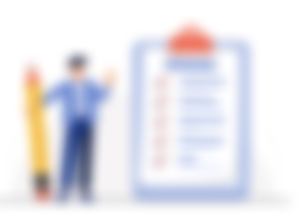 I write about myself, as much as I want you to know about me, any other questions are warmly welcome. I am not an angry person, I try to keep calm myself every time, and even I can entertain you.
It's enough for today, let's meet another time, until then, I take a leave.
(All images Are from free sites and the source is mentioned too)