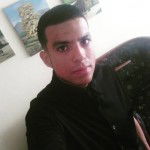 Hello Community, this post that I publish today is to show you the result of some homemade pineapple and French bread that I made, following a recipe obtained on an Internet page. I tell you that the breads were good for me, I really liked the result and we shared the bread as a family, the salty ones that are French bread we ate for dinner and the pineapple we enjoyed accompanied with their respective black (coffee) at the time of the snack, I will share the recipes that I followed and a photograph that will show you how the breads were, I hope it is to your liking. thanks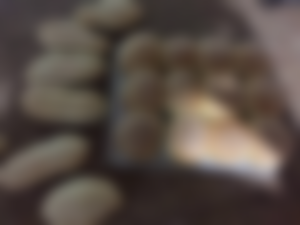 Piñita Bread Recipe
Ingredients:
1 kg of wheat flour
1 ½ tablespoon yeast
270 grs. of sugar
150 grs. of butter
a pinch of salt
1 egg
A pinch of cinnamon
1 tsp vanilla
½ teaspoon of banana essence
Warm milk (as needed)
Preparation:
Mix the dry ingredients (flour, sugar, salt, cinnamon) and place on a counter (or in a mixer with the spiral dough blades) making a hole with the flour, add the yeast previously mixed with warm milk and a little of sugar, mix and add the butter and the egg, mix well and gradually add the warm milk, kneading until obtaining a soft dough, add the essence of banaba, once well kneaded leave the preparation in a container, cover with a cloth and let lift in a place where it does not receive drafts. Once the dough is raised, cut it into two pieces and knead again, make balls of uniform size and weight and place them on a greased tray. Let rise in a preferably warm and dark place, when they are large, paint them with beaten egg and sprinkle with sugar . Take to the oven previously heated to low temperature, let them bake until golden brown on top. Remove from the oven and allow to cool slightly before removing from the tray.
Recipe by https://www.venezuelatuya.com/cocina/panpina.htm
French bread
Ingredients:
Ingredients:
750 grams of flour (6 measuring cups)
500 ml. water (2 cups)
50 grams of sugar (4 spoon)
10 grams of salt (1 spoon)
50 grams of vegetable shortening (4 spoons)
20 grams of dry yeast (2 spoons)
preparation by Video youtube
I hope it is useful for you to also prepare your breads. thanks
Sponsors of Raosubterraneo