How do you sleep deeply despite being anxious?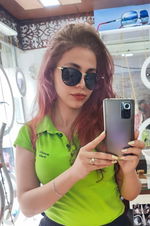 Hello, hello friends.. what's the news with you? I'm a little sad, I mean, my previous article did not get any comments.. you did not like it? I'm sorry I'm trying to do my best and I won't give up if you know I'll follow until the end.
Today I will tell you about my experience with a sleep disorder. I used to suffer in the past from my inability to regulate my sleep times. Also from insomnia at night when I put my head on the pillow it takes me a lot of time before I fall asleep. I suffered from some things that concern me and may be the reason for my anxiety. Anyway, these steps helped me a lot to improve the quality of my sleep when I suffer from anxiety.
1- pharmacologically
I'll start with the shortest and fastest way.. the medicine! You should use a drug from the pharmacy that contains melatonin, I am not a doctor, but I know that melatonin is a hormone that our body naturally produces to help us sleep. So this drug will not cause you addiction, but will help you regulate your sleep.
2- Organizing sleep and wake up times
Try to always go to bed at the same time every day and wake up at the same time.. This helps your pineal gland responsible for secreting melatonin to regulate sleep and helps you with repetition to get a good, uninterrupted sleep
3-Avoid smoking and alcohol before bed
Alcohol and smoking have a stimulating and stimulating effect on the nervous system, causing you insomnia and making your nervous system in constant stimulation, which makes the process of falling asleep. Not smoking or drinking alcohol before bed will give your nervous system relaxation and help sleep.
4-Avoid stimulants such as caffeine, coffee, and tea
They are called stimulants, meaning they have a similar effect to smoking and alcohol on your nervous system and prevent you from sleeping. Alarms are necessary during the day to keep us active while doing our work, but they must be minimized and completely avoided before bed. Otherwise, sleep will say goodbye to you after midnight
5-Do not drink a large amount of water before bed
Well we all know what water will do to us at night, you will keep wanting to go to the bathroom and it will make you get out of bed and interrupt your sleep process so reducing water before sleeping will prevent you from rising to the bathroom at night and help you get a good sleep.
These 5 steps were the key to my success in getting rid of my bad sleep habits and insomnia. My sleep hours and quality have also increased since I followed these instructions. I hope this helps you sleep deeply in your anxious days. If you have other ways to sleep peacefully, please share them with me in the comments.
The lead image was taken from unsplash.com