"My Beautiful Islamabad"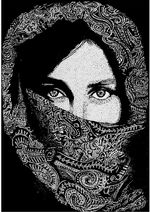 Article # 30
April 26, 2022
Tuesday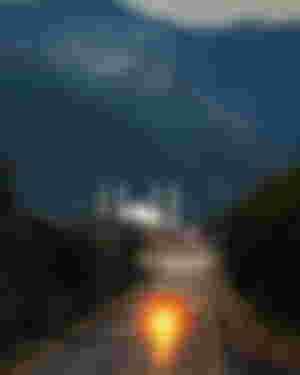 I am that kind of a person who rarely uses a pen and a diary to write down her thoughts. Whenever any idea, any goal or any thing that I want to do or I like passes my mind, I Instantly write it in my IPhone's notes. I don't know why but it gives me a sense of satisfaction that I will not loose those thoughts and dreams. I will keep seeing them and one day I will achieve them InShaAllah.
Talking about my phone's notes, honestly they are a mess these days. It's because since I have started working on read.cash platform, I use my phone's notes to first write articles there and later paste them here on read.cash.

So as I was free, I thought why not discard useless stuff from my notes. As I was doing it, I came across a note where I have listed a number of famous cities of the world. Those are the cities that I wish to travel in my life. I am sure everyone of you must have a list too, if not in phone then at least in mind. Obviously who doesn't love traveling.
So at the top of that list I've written "Islamabad".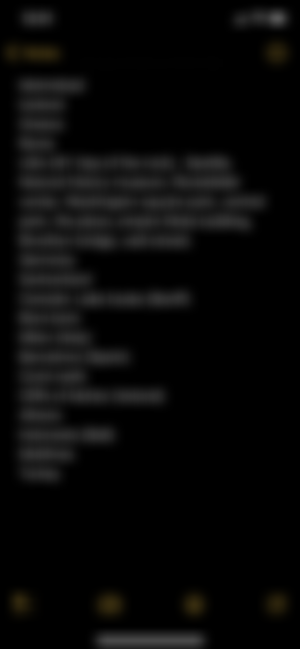 I live in Islamabad and this might be a bit of a shock for you guys that if I live in Islamabad, why have I mentioned it among the names of cities I wish to travel?
Well, the reason is Islamabad is my most favourite city in the world. Although I've seen a major part of it but there are yet more places to explore. Those living in Islamabad, you will always here them saying "We are used to living in Islamabad, it seems impossible to adjust in any other city". Well I can give you a proof of this feeling here on read.cash platform as one of my read.cash friend @sumaiyyakainat commented yesterday on my previous post, one thing lead to another and when I asked her why she didn't want to spend her Eid vacations in her hometown (which is by the way a very beautiful city) she replied that she likes Islamabad more. Such is the charm of my city. Once you live here for a while you wouldn't want to go anywhere else.
First let's talk about it's beauty. Islamabad is considered one of the beautiful capitals of the world. It is actually surrounded by the beautiful "Damn-e-Koh" hills.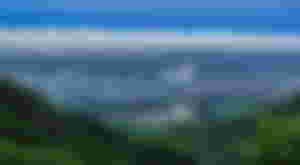 It is full of greenery and lush places. Specially, the place named as "7th Avenue" looks so beautiful when it rains. Everything is bright and clean here.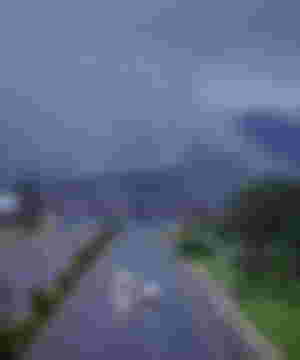 There are many jogging tracks, parks, and play lands for kids. We have wide roads here and less crowd, of course there are always some exceptions. The area that goes by the name "Secretariat" which is where Our Supreme Court, National Assembly, Senate etc are located looks so beautiful at night, that sometimes it gives a very strange but magical vibe.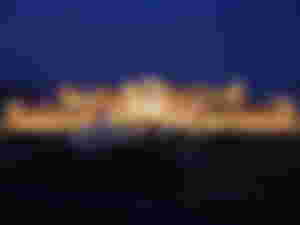 As I have mentioned earlier, Islamabad is a beauty and here we have a list of places for tourists to visit and enjoy. Some of the worth mentioning places are:
Islamabad Monument 

Shah Faisal Mosque

Damn e Koh

Lok Virsa Heritage Museum

Lake View Point

Rawal Dam

Highland

Shah Allah Ditta Caves

Whispering Pines
I've seen all of the above mentioned places except Shah Allah Ditta caves which I plan on visiting soon. Whispering pines is my favourite one by the way, which is located at the hills of Peer Sohawa. Besides these places, Islamabad is that kind of a city where when it rains (which often happens) you can just grab your car keys and go on a long drive, enjoying the clouds, the rain and the serene environment around.
Well of course there is no shortage of restaurants and hotels here. We have here cuisines of various varieties ranging from Asian to Chinese to Italian and so on. Marriot, Serena and Islamabad Hotel are the few famous hotels of Islamabad. The list of restaurants is very long, but I will mention a few "worth trying" restaurants:
Mindanos

Ox & Grill

The Smokey Cauldron 

Howdy

Tayto
If you live in Islamabad or plan on visiting, these are "must-try" restaurants. Don't forget to try things from the famous Bakery "Tehzeeb". Their bakery items are top notch. Specially their Pizza is to die for.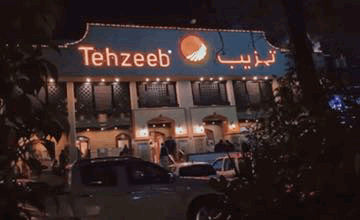 So this is all about my beautiful city. Where do you guys live and how is your city? Let me know!
Thank you for reading my article. Stay happy and blessed.
Images are from Google except mentioned otherwise.