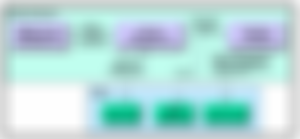 PROJECT MANAGER (PM)
Multi-User, Multi-Project hierarchy system with planning, scheduling, tracking and resource control capabilities supporting multi-tiered project. An organization can store and manage its projects in a central location where there is a need to simultaneously manage multiple projects and multi-user access across the entire enterprise.
METHODOLOGY MANAGER (MM)
Integrated process improvement platform for delivering best practices, lessons learned, and organizational standards in a central location in the form of Project Plan Templates, Work Product Templates, and Estimation Metrics. Purpose is to create, capture, organize, and improve reusable components for building future project plans.
PORTFOLIO ANALYST (PA)
A reporting tool, providing project summary and tracking information for executives, senior managers, and program managers, via a rich set of graphics, spreadsheets and reports. Provides cost, schedule, and performance roll-ups in a single or multi-project environment to a lowest Work Breakdown Structure (WBS).
PRIMAVISION (PV)
Project vision at its best. It's a web based tool that allows projects to be managed via the Internet. A web based working module of Project Manager & Portfolio Analyst. Users can create, manage, status, and schedule projects using their Web browsers. Divided into three sections Project Manager, Resource Manager, and Portfolio Manager.
PROGRESS REPORTER (PR)
A project communication (Desktop/Web) tool to a Project Manager module. Team members can see all supporting information they need to coordinate and perform their work while communicating directly with the central database.
PROJECT WEBSITE (PW)
Publish a project plan as a Web site on an intranet or the Internet. Allows project staff and other interested parties to view project information using a Web browser.
ENTERPRISE PROJECT STRUCTURE (EPS)
Hierarchical structure that identifies the company-wide projects and enables organization and management of those projects. EPS can be created up to 50 levels.
ORGANISATIONAL BREAKDOWN STRUCTURE (OBS)
Represents the management responsible for projects in the EPS. Each manager in the OBS is associated with his / her area of the EPS, either by EPS node or by project, and the WBS of the particular level of hierarchy. User access and privileges to the EPS nodes are implemented through OBS. OBS can be created up to 25 levels.
WORK BREAKDOWN STRUCTURE (WBS)
A WBS is a hierarchical arrangement of the products and services produced during and by a project. The project is the highest level while an individual activity is the lowest level. Each project in the EPS has its own WBS. WBS can be created up to 50 levels.
PROJECT CODES & VALUES
Set of codes to organize the projects in the EPS in groups according to specific categories. You can then do Filtering, Sorting, Grouping and Reporting to your projects.
More information in articles to come including step by step tutorial based on response.
Thank You !