Her weird character that took me off my feet.
If you have a woman around you, a girlfriend or a wife and you have never thought about watching her so closely to understand her very well, to know her more as you two stay in marriage relationship or friendship zone together and you claim to know her that very much, and you can hit your chest to say you have known her too well to say something or write something about her, my dear friend think twice and relax because you are yet to know more about her.
Although they say that human beings are so complex and unpredictable in their nature, it's also important that you know this today that the most challenging time and period you need to pray to God to help you overcome is that moment you have someone in your life as partner, be it man or woman.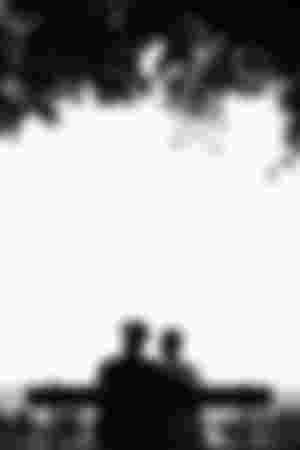 The time it will take you to truly understand and learn your partner may take longer time if not ages for you to say that you have crossed and covered a better percentage of score marks in learning your partner.
I want to apologize if this that I am about to say may sound awkward and weird to you or make you feel that I am personalising it to a certain gender. Please the idea is solely for the purpose of teaching and learning and not for gender attack or abuse. Once again I apologize to you if you find this article gender deformation.
I have come to understand that in my many years of experience as a person who had one way or the other had different encounters and experiences with women in my life starting from the time I was growing up till this moment I am about to settle down in marriage, I can tell you that I am yet to fully understand the character of  women and how they see things at each moment of their days.
As funny as it may sound but it's the truth, you will agree with me that women are so unique in their nature and in the way they do things at their different stages differently and personally, but I tell you that there are characters they will exhibit towards you, you will begin to wonder and get confused at the middle of the road with them, you will so be stranded on the way that you may not know how to take the next step as you are pinned at a place because of the sudden character she will display to you.
In one of my recent experiences I had with the love of my life, I had one experience that got me mesmerized and speechless yesterday that I didn't know about or seen ever since I started existing as a human on earth from any woman but from her.
We went out on a friend's birthday celebration, she requested that I take all the food they brought to us as guest, I pleaded with her to atleast drink the yoghurt that was served to her and after a long period of pleading for her to take the drink, she finally accepted and requested that I opened the drink for her to take, as lovers normally do, I took a little sip and gave her the yoghurt to drink as she usually do to me, she refused taking the drink from me and said she does not want to drink again, I asked why she refused to take the yoghurt from me, she didn't give me any answer, for more than 30minutes I was begging her to take the yoghurt she refused, I offered to buy a new one for her to take but she refused also, rather she said that I should finish the yoghurt so we can leave, I apologized to her severally if her reason for refusing to take the yoghurt was because I sipped her drink before giving it to her, she didn't answer me.
So I stayed back on my sit and did as she asked me by drinking the yoghurt the much I can and after that we left, reaching to her place, she left me without saying goodbye and went inside her house, when I got home I received a shocking message in my phone how I was mean and how I was so selfish to eat and drink and never cared if she ate or not at the birthday party.
I was totally confused and didn't know what to say up till this moment, I have tried to actually understand the whole situation and why all these are happening and till this moment I am still confused. Even as I got the message from her, I still apologized to her, if there was any thing I did that could make her feel offended that I am so sorry about them, yet she didn't want to drop the whole issue.
Now my question is, what she is claiming that I did to her, is it entirely my fault?
I have asked myself countless times where I went wrong and up till this time I can't place my hands on any thing, I tried making sure that she was fine at the occasion, I was totally showing care and concern towards her and never had any issue with her prior to our visit to the occasion, I tried to listen to her and do as she requested me to, I tried to know her reason for not eating and all that and she said she was not feeling to eat anything, which she later asked me to open the yoghurt for her to take and after I opened it everything changed.
That's why I said that there are hidden characters in women you are yet to see and this is also applicable to men but mine was displayed to me by my special one, you may be thinking you are doing the right to your partner, you may not know that she is not happy with what you are doing, I don't know if that was my case with her yesterday.
My love is a good woman and very sweet angel with a heart full of love and care, but whatever be her reason for doing what she did yesterday is what I am still confused about.
I love her very much and will surely keep doing what ever I can to understand her more and continue to learn and grow in love with her so we two can reach that level of perfection we all hope for in our relationships.
At least I have learnt a new character from her so next time I will do my best to watch it. My advice; Try never to let your spouse's attitude change your feelings and love for each other and always build your heart for the unseen attitude to be seen in your relationship.
Thanks for coming by to read my article.🙏 Rafd9828