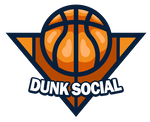 I am proud to announce that @dunksocial is officially live! dunksocial.io will be helping basketball fans around the world create value by engaging with and creating content about the sport that they love.
There have been a fair amount of questions regarding the tokenomics, goals, use cases and structure of the Dunk Social platform; so I am writing this post to clear all that up and provide details to everyone here and everyone who will come.
June 2021: The launch of the platform. Distribution of tokens according to tokenomics stated later on in this post.

July 2021- October 2021: Run numerous marketing campaigns in order to maximize engagement ahead of the 2021-2022 NBA season. During this time we expect continuous growth in network engagement and content creation as more people begin to join the site seeking rewards and content.

October 2021-June 2022: See large network growth with the NBA season in full swing. During this time, many contests will be run to increase engagement on the site including possible aspects of community-run sports prediction initiatives and engagement contests based on individual NBA team engagement levels on the network. During this time it is our hope that we will see increased engagement regarding international leagues and players to foster 24/7 engagement on the network.

July 2022 onward: Seek affiliate marketing status from the NBA. Seek engagement from individual NBA personalities (i.e. Giannis Antetokounmpo) and teams. Integrate with existing blogging networks to create a space where everyone is able to monetize their content.
Curators will get 50% of the rewards from upvoted posts

Authors will get 47.5% of the rewards from upvoted posts

@dunksocial will be a 2.5% beneficiary of rewards posts

The amount of issued tokens per day will be specified via the tokenomics inflation schedule later in this post.

DUNK tokens are stakable and delegatable with a powerdown timeframe of 14 days over 2 transactions. Delegation cooldowns are 7 days.

Desired use cases for DUNK tokens include future partnerships with video game companies as an alternative form of payment in game, NFT integrations similar to that of NBA Topshot, standard blogging rewards.
The tokenomics of this platform are strikingly similar to those employed by Cinetv.io as I have consulted @themarkymark for an inflation schedule for the rewards pool.
*image found at https://dunksocial.io/hive-167922/@rob23/dunk-social-is-live-launch-details-claimdrop-1
For those unfamiliar with this, the rewards per day is what you can focus on. It has been designed for that pool to decrease 5% every year in order to be deflationary in distribution.
This chart also implies a total supply of 10 million tokens, but this should be viewed as the maximum that can be issued; not all tokens have to be issued if not needed, but 10 million is the maximum that will be issued outside of the rewards pool.
The current breakdown for issuance is the following with the maximum allowance being 10 million tokens:
10% of maximum allowance has been issued to @dunksocial for lead curation. This will be fully staked.
5% of the maximum allowance has been issued to @rob23 for "team tokens". This will be fully staked.
10% of the maximum allowance has been set aside for team investors. These tokens will not be issued to begin.
5% of the maximum allowance will be issued to a group of 10 pre-selected content creators that will spark early content on the platform
5%-7% of the maximum allowance will be distributed via the claimdrop based on participation. This will be specified in the next section.
10% of the maximum allowance will be issued on a need-basis for contests, giveaways, marketing, etc.
10% of the maximum allowance will be released into the Hive-Engine market for purchase! Right now the price is 10 DUNK per Hive, though the market is reflecting that I am almost a millionaire right now (LOL, but maybe some day)
This means that between 53-55% of possible tokens to be issued will not yet be put out there. Anything from this that is released will be announced at least 3 days in advance in order to maintain transparency.
Rather than creating another platform where the whales are the same because they are getting more tokens from an airdrop, I want to create something that starts fresh.
I will be posting once per week about this for the next 3 weeks. Each time that you like one of these posts, I will send you 500 DUNK! Additionally if you follow @dunksocial you will qualify for another 100 DUNK! It is that simple, I want to get the ball rolling and give people a chance to get an even start (though whales can tack on more DUNK from the market).
If you participate in all three 'claimdrops' you will rack up 1500 DUNK and an extra 100 for just following the lead curation account @dunksocial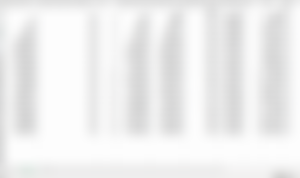 THIS POST SERVES AS CLAIMDROP #1, I will pay out your DUNK claims manually so send me a message if 48 hours goes by without you getting your DUNK.
Further questions should be asked via the comment section so that the answers can be available publicly! I look forward to getting you all some DUNK and I hope that you power them up and get involved with Dunk Social!