Sushi Bake is a new exciting way to eat your favorite Japanese dish. It is a deconstructed sushi roll, baked on a tray like a casserole.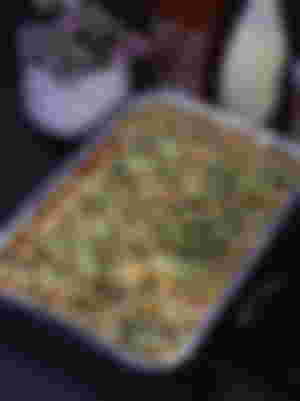 This delicious dish is simple, fast and great for family meal or potluck parties. You do not need to be an expert to make it, all you need is a baking tray, mixing bowl and a spatula.
Like any sushi, this dish is very versatile. You can almost use any ingredients you want. For this recipe, I used the following:
Sushi rice - you can buy this Japanese rice in most groceries and Asian stores. Follow the packaging instruction for the ratio of rice to water, rinse it three to five times. If the water remains cloudy, keep washing and rinsing until the water is clear.

Rice wince vinegar and sesame oil - it is important to add these seasonings to the sushi rice. Once you add it to the rice, it may look too wet. Keep on stirring and the rice will dry out as it cools.

Salmon - season the salmon with salt and pepper then bake it for 8-10 minutes at 200°C or 392°F. Shred the salmon using two forks.

Imitation crab meat - it is less expensive and more accessible than the real crab meat. I got mine for $3.50 AUD for ½ kilo in the seafood section of the grocery store.

Cream cheese - I use 1 block of Philadelphia cream cheese, I feel like you cannot go wrong with this ingredient if you are making sushi.

Kewpie mayonnaise - a special Japanese mayo, thicker and creamier.

Sriracha sauce - It adds a little bit spice and gives bright orange color to the sushi.

Furikake seasoning - a combination of chopped seaweed and sesame seed meant to be sprinkled on Japanese food.

Avocado - I thought of adding some green would give more color to this meal. I happen to have avocados on my kitchen counter so I included them.

Roasted Seaweeds - it's a thin crispy seaweed or nori sheet, that holds the sushi together.
Start by washing, rinsing and cooking the rice, follow the instruction on the rice packaging or scroll up for the tips on how to cook the sushi rice. Once cooked, transfer on a baking tray, season it with rice wine vinegar and sesame seed oil. Finding the right balance is the best way to make sushi bake.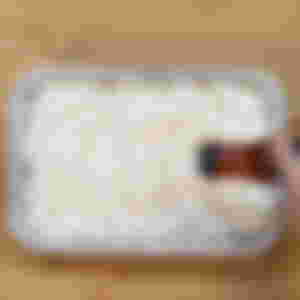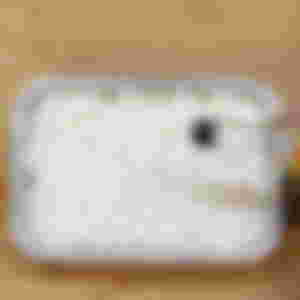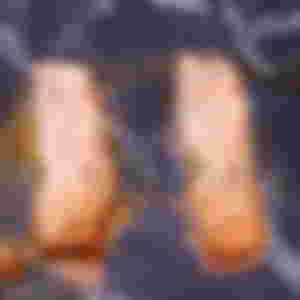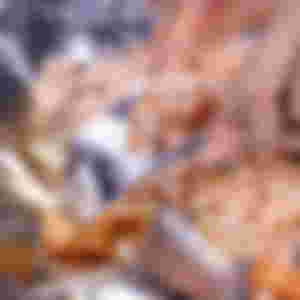 In a large bowl, cream the cream cheese until soft and fluffy. Combine it with baked salmon, crab meat, mayonnaise and Sriracha sauce. Place the mixture on top of the cooked rice. Bake 15 minutes at 180°C or 356°F. You want the top to be lightly brown.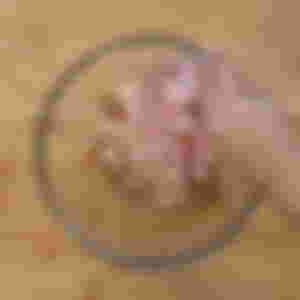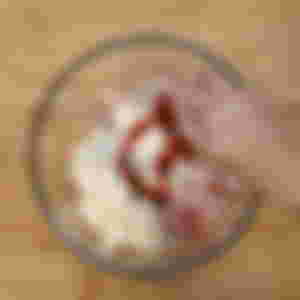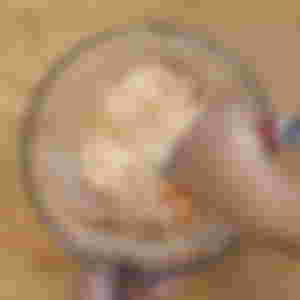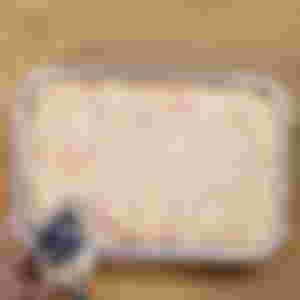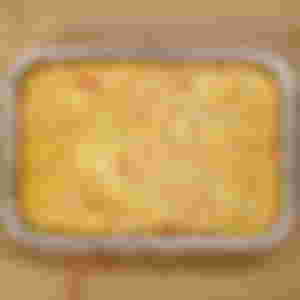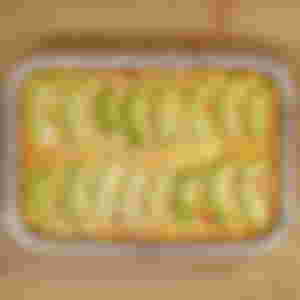 The sushi rice can be made ahead, pour the seasonings into the rice, stir and put inside the fridge overnight.
Once it is baked, allow it to cool completely, cover with aluminum foil and put inside the refrigerator for up to 3 days.
It's very easy to serve this mouth-watering deconstructed sushi on a baking tray. Just do not forget to serve the roasted seaweeds as this will hold the sushi together. Scoop a heaping tablespoon of the sushi and put it on top of the nori sheet, wrap and eat!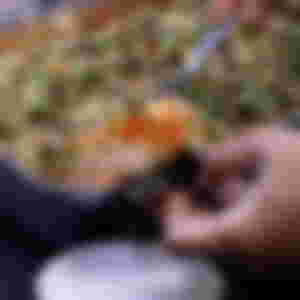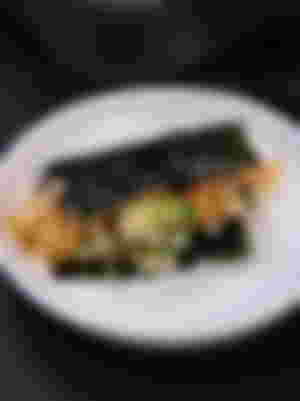 If you don't have an oven or don't like carrying hot food for a potluck party, then you don't really have to bake it. Although, as the title of the dish itself, bake it to experience a different kind of sushi. Serve it hot or cold, it's completely up to you!
As I mentioned earlier, you can choose other ingredients for this recipe. To make it a vegetarian dish, replace the salmon and imitation crab meat with shitake mushrooms, cucumber, carrots, spinach or tofu. Instead of using regular mayonnaise or kewpie mayo, use spicy vegan mayo and soy sauce.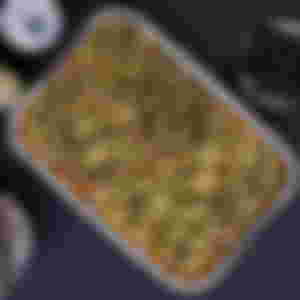 Sushi Bake is a deconstructed sushi roll on a baking tray. It is packed with salmon, imitation crab meat, mayonnaise, sriracha sauce, furikake and avocado. Try this recipe and be delighted with this mouth-watering Japanese dish.
Sushi Rice
2 cups sushi rice

3 cups water

¼ cup rice wine vinegar

1 tbsp sesame oil
Bake Salmon
280 g salmon 2 portions

salt and pepper

1 tsp olive oil
Sushi Bake
1 cup imitation crab meat shredded

250 g cream cheese 1 block, softened at room temperature

¼ cup mayonnaise

2 tbsp sriracha sauce

roasted seaweeds
Toppings
2 small avocado sliced

sriracha sauce

kewpie mayonnaise

furikake seasoning
Wash and rinse the sushi rice for 3-5 times until the water is clear. Cook in a rice cooker, follow the packing instruction. Once the rice is cook, season with rice wine vinegar and sesame oil. It may look wet so keep stirring, it will dry out when it cools. Transfer in a baking tray and set aside.

On a baking tray, place the salmon and season with salt and pepper. Put a little bit of olive oil so it won't stick on the tray. Bake for 8-10 minutes at 200°C or 392°F. Once cooked, shred the salmon using a fork and set aside.

Using an electric hand-held mixer, beat the cream cheese until soft and fluffy.

In a large bowl, combine the salmon, imitation crab meat, cream cheese mayonnaise and sriracha sauce. Mix until well combined. Put on top of the cooked sushi rice and spread evenly. Bake for 15 minutes at 180°C or 356°F until the top is lightly browned.

Remove from the oven, arrange the sliced avocado, drizzle sriracha sauce and kewpie mayonnaise on top and sprinkle some furikake seasoning.

To serve, scoop a tablespoon of sushi bake, place it on top of a roasted seaweed, wrap and eat! Enjoy
Xoxo
Gil
Enjoyed this article?
Earn Bitcoin Cash by sharing it!
Explain
...and you will also help the author collect more tips.