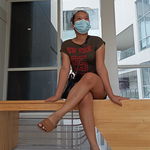 Hello everyone. Another day and another blessing from God.
I was supposed to publish this yesterday but because of a very slow internet I have, I wasn't able to do so. I get so stressed as well and I dont want to waste my time without doing nothing,because there is someone who keep on encouraging me to continue in this platform,no matter what it takes, but as what I have said,I have a very poor internet connection, and that's make me so sad. So now I got the opportunity to publish my article since I found that the net is kinda little bit stable.
Anyway I just want to share something how I do some budgeting I know Im not a pro in doing the things like this, it's just base on my experience.
Wayback,I dont care what comes around me.I am just working for my own, where I just want to spent my salary for whatever I want. Syempre di ko naman pwede na kalimutan nalang yung parents ko,inuuna ko parin silang bigyan ,before my vices,after I receive my salary.
However things changed when I realize that I am already preagnant. So I started to change my hobby,and start saving money,as I dont want to depend on my family with whatever expenses I have during the delivery.
Now that I am a mother already, I am the one who's in charge to do some budgeting for my own family, and I need to do it wisely because I'm not the one who is working to provide our daily needs.
So here's the breakdown and how I budget it;
For the Grocery
I went to the market every two weeks to buy some groceries. With this,I make sure to prioritize my baby's needs, like diaper,milk,some vitamins,bath soap and wipes ,and his other essential. Then after such,I will buy some canned goods,veggies and other healthy foods for us because I dont want them to be get sick easily since its pandemic.
For rent
Since we are just renting an apartment here in some part of cebu, I really need to secure a money for the bills, included the water and electricity bill. And every month it will cost almost 9k. Super sakit talaga sa puso,butas pa yung bulsa pag bayarin na ng apartment.huhu. But still there is nothing I can do about that. Tuloy lang ang laban.
For my parent
I still make sure to give something for them. Not that much but already enough to make them happy.It's an act of love that I wantd to give something to them, and I also want to repay them even for the small amount for all the sacrifices they do, back when I was a child. Hindi ko rin sila kayang matiis kahit na may sarili na akong pamilya. Culture na din kasi nating mga Pinoy ang tumulong sa magulang. Except sa mga mayayaman na pamilya.
Savings
This is th most important. I need to keep some money for emergency purposes. Some will be for my baby's future and some of it is for my palnned bussiness. Yes I am practicing this kind of thing,so that if incase of emergency I also have something to use,because I dont want as well to bother someone and ask help from them.
Miscellaneous
I also love to buy some stuff for my little one,like clothes because I want him to look tidy,ofcourse I want to see him presentable. Aside from clothes I always buy him some educational toys,but then di naman niya pinaglalaruan,mas bet nya yung mga walang laman na bote,kaya sayang lang din. And if I have some extra I do order online, for me and for my partner, but I'll make sure that the quality is worth it. And also Im addicted to buy something for our home.
Well that is how I do some budgeting.
I think that's all for today. If you have some suggestion you are free to leave a comment below.
Thank you for your time. And before I forget I want to say Thank you to @MissJo and @Janz as my sponsor. Thank you for supporting me. Have a great day.
Keep safe everyone, and Godbless us all.
Lead image from Unsplash