Teenage marriage has been a serious problem to our government and well-meaning Nigerians for some years now. As one of the concerned people in our society, I feel obliged to write about it. A teenager is a young boy or girl between the ages 13 and 19 years. Teenage marriage therefore means any marriage, traditional or religious, contracted with any young person within this age bracket.
Teenage marriage is usually arranged by parents, mostly in the rural areas. The victims of this are usually females. The majority of these parents are ignorant and illiterate and so do not understand the implications of their actions.They usually marry off their young daughters to illiterate elderly men who, most of the time, already had wives. The teenage girl is therefore forced to live with a man old enough to be her own father or grandfather. She also has women who are old enough to be her mother's mates as co-wives. The environment itself is hostile and not suitable for her since she is still young.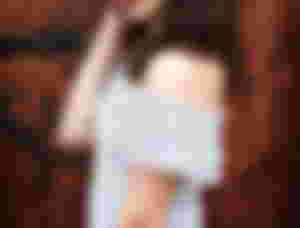 The teenager usually gets pregnant as soon as the marriage is contracted. At a very young age,her body is not yet strong enough for pregnancy. Many of them die during childbirth and those who survive may suffer from vesicovaginal fistula (VVF). This happens because the teenager's pelvis is not yet strong enough to carry a baby. The pressure of the baby causes damage and urine leaks through the vagina. In other words, the teenage girl passes urine without being conscious of it.
The stigma is always too much for her as she smells because of the stench of the urine. When this happens, the husband usually abandons her to the care of her parents who may not even accept her. She may then end up in the streets. Only a few are lucky enough to be taken to the hospital for treatment.
The teenage girl is also deprived of her opportunity to go to school. Her mates will be in school whereas she is in her husband's house giving birth to children or in the streets or even in the hospital. This is a great loss to her family and the whole nation as the nation needs her to go to school and contribute her own talents for the benefit of the society.
I remember one of my classmates in Junior Secondary School. She is from a tribe that marries children off at the age of thirteen. Her parents gave her as a gift to a married man against her wish. She managed to finish her Basic Education Certificate Examination (BECE) with the pregnancy🤰. I still see her once in a while following a man older than her father to the farm. At times, I would see her carrying wood on her head with a baby strapped at her back. She would treck a long distance from her husband's house to the farm with the baby. She now looks lean and unkept. I really feel sorry for her. Sometimes when I see her, I don't want her to see me so as not to make her feel sorrowful😞. She has been in this for six years now.
Teenage marriage is bad and should be stopped🙅. It causes untold hardship and shame to the teenage girl. The government should set up enlightenment campaign in rural and urban areas, in churches and mosques, against this ugly and retrogressive practice. 'Education for all' cannot be achieved without stopping teenage marriages.