I want to be a child again. My birthday has always been special. I'd wake up to the smiles of my parents and a birthday song. My mother would buzz around, organizing food and drinks and you'd think she was preparing for her daughter's wedding. But 8th September,2021 was different.
I woke up very early in the morning with a sharp pain in the chest. I tried to figure out what could have caused it but I could not.
I thought of waking up my mum whose room was very close to ours but I later decided not to disturb her. Before I knew what was happening, I discovered I could not breathe properly again. My sister was ignorant of my condition as she was sleeping soundly💤 in the same room.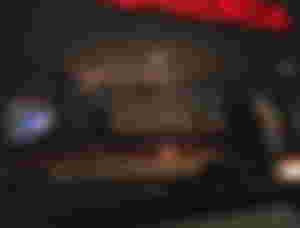 I didn't know how I got to the Lagos University Teaching Hospital, Idiaraba. I opened my eyes to see a doctor with his stethoscope on my chest. It was his voice that brought me back to life. I must have passed out at home, I thought. I heard the doctor saying," she'll be all right". I looked around me and saw my mum crying beside me. I was confused but she told me not to worry, that I would be all right soon. I remembered waking up early to get ready for my birthday but what happened after, I could not remember.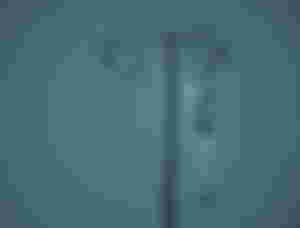 The doctor, a tall, middle aged and kind looking man, examined me thoroughly while asking my mum some questions. He later went back to his seat and wrote some prescriptions. My mum asked him what was wrong with me and he said it was pneumonia. The doctor was a very patient and caring doctor. He took time to tell my mum what to do and what not to do concerning my ill health.
After seeing the doctor, we went straight to the Pharmacy Department which is a Stone's throw from the doctor's office. I saw many other patients, all children who were brought to the hospital by their parents. It was the children's section and all the children looked very ill. Some of the children were screaming. I pitied them all. It was then my mum told me that I fainted at home. Our next-door neighbor had been called and the two of them had rushed me to the hospital.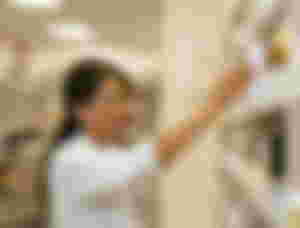 At the Pharmacy Department,we were promptly attended to. There were two pleasant female pharmacists. One patted me on the back and called me her sister. She gave us all that the doctor had prescribed and also added her own words of advice on how to live a healthy life. We thanked her and left. It was already 4pm. At the hospital gate, my mum flagged down a taxi driven by a caring old man, who, because of my condition, drove carefully down to our home.
By the time I got home, even before taking any medication, I had started feeling stronger. It was really good to be back home, alive to see the faces of my loving family, who happily gathered around me to ask how I enjoyed my birthday in the hospital.
I couldn't allow my birthday go that way🤩. I wore my blue-pink dress, took some pictures and ate my favorite dish of fried rice with chicken 🥗
Please pray for me I don't wish to have my next cake in the hospital 😪