Do you know why students can't learn a lesson easily?
If we can study how students learn, it will take a year and there are numerous possibility of reasons. Even experts couldn't explain how an individual learning capacity level works. This is one of my observation during my first year of teaching. Well, we don't know the real reason behind it. One time, I gave an activity to my Grade 7 students and I observed that the students felt comfortable talking to themselves. Based on that observation I drafted a plan or an innovation for this kind of situation.
I decided to make an innovation that student could learn easily at his own pace and level. I call it peer tutoring tool. It is an html file that composed of lessons and has tabs, in every lessons it has four parts based from David Kolbs four cycle experiential learning theory. I am going to go deeper on this soon in continuing ny post graduate.
This ICT Tutoring tool is an html file that can be save in a mobile or in a flash drive. It will be used by a pair of students. A pair of students is composed of the tutor and tutee. The expert student or the tutor will share her/his learnings to the other student(tutee). The tutee will perform the activity on the ICT tutoring tool, it will be guided by the student experts. They will be given a week to finish all the activity on the tutoring tool.
After a week of using the ICT tutoring tool, I am going to assess the student tutee and the student expert if they perform their task appropriately and let both of them do a reflection on how they improve themselves. Currently, I am going to enhance this tool to its best quality that could help improve students learning. This is very applicable on this Modular printed learning modality since all your lessons or module can be save in a flash drive and can perform the task/activity at home. It can saves paper and time for printing since it is a soft copy.
What are the Hindrances ?
The possible hindrance of this program are the preparation. It takes a lot of time in brainstorming the appropriate activities to be included in the program. Second hindrances are the device (flash drive) that they are going to give to the students for their task to do. Third is the available cellphone/computer being used by the students. This is applicable only for those students who have device to be able to use.
The Possible Solution to the Hindrances?
This is a product of collaboration and brainstorming of the making of the lessons and activities. Two heads are better than one. The making and the processing of the activity should be done by group of teachers. Flash drive is one of the alternative, the application can be extract into an .exe file that can be download on the internet and can be installed also on the mobile devices.
This is not only focus on the application, the usage of cellphone or computers. The four cycle learning by David Kolbs can be printed on hard copy. Yes, it is printed in a booklet for those student who doesn't have available devices. This is the interface of ICT Tutoring Tool and the four cycle learning by David Kolbs (experiential learning)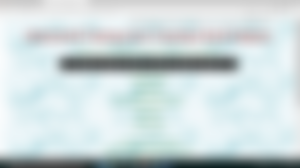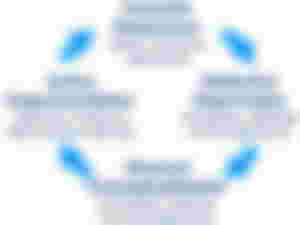 This idea is far from the total output of the program but at least it could have a chance for the students to learn at its own pace. At this moment, I am already implemented the different activities on the program but still there are things that I need to improve. I am positive that this could help students in the future.
Again, thank you for reading on my content. Your valuable comments are highly appreciated. If you have time to read my other article feel free to read bellow and don't forget to like and subscribe.