Tutorial # 3 Scan Attendance Manager Version 6.4
Tutorial # 3 Scan Attendance Manager Version 6.4
Have you ever think that checking Attendance is boring?
Waste of allocated time, in short time consuming?
Try this mobile application, for free.
I believe that, whatever we do, we started with an idea. This is what happened when I decided to come up with an innovative way of checking the students' attendance in my classroom at Casay National High School, Dalaguete Cebu.
I was about to make an attendance form when I pass it to my students, and they look tiring upon signing their signature in the attendance form. I found out checking of attendance is time consuming while figuring out what to do, I decided to do some research and suddenly thought of using the QR (Quick Response) code to check the students' attendance. I have watch movies that scanning of face/eye recognition and others so I decided to think what I could scan for students then I think about school ID. I do some research of possible mobile attendance that could scan student's ID cards.
There are a lot of scanning mobile applications. I need to find an app which is user friendly. The name of the application is Scan Attendance Manager develop by ShmoopySoftTools. The first step is download the application in your play store.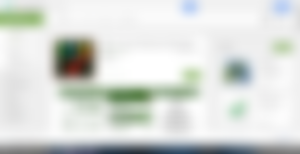 If you are wondering, how I did it? I have here a summary of the steps that I have done.
How to Entry student's data?
As soon as you can download the application, click the three lines on the upper right corner and choose manage preferences. Entry your organizational Name it could be name of your school, name of your section or any name you prefer to then click the check mark on the upper left to save the changes that you made. Here are the basic set ups; Add class, Add students, Generate students Cards, Set Scan Preferences, Scan attendance
How to Import students?
Second steps are to entry your student's data. I could be one by one entry or import the list of name of students in your database. Entry the first student that you have and then share cvs then it will be directed to your Gmail. Open the cvs file then entry the name of the students. As you done typing your name safe your cvs file format. Save it to your cellphone specifically on the SAM Folder. Then go back to student tab click import roster. It will notify that all your students are successfully imported.
How to Generated student's ID cards?
As soon as you imported students and classes next is the generate of student ID Cards. Click the three dots on the upper right corner then choose generate ID Cards
How to generated reports?
Third step is how to generate reports.
Click reports then choose report date you want to generate. There are list to be generated;
Attendance Detail Report, Attendance Summary Report, Attendance type report, Absenteeism report, Class summary Report and student summary report. Then as soon as you click the choices, you can choose daily monthly, Annual then click share csv so that the data will be download via cvs/excel format.
How to scan ID?
Click scan, you can view the two scan preferences options manual scan, continuous scan and scan image. If you choose scan the image. You will go directly to the save photos and scan the QR ID.
That's it you have successful scan the student ID Cards.
How to navigate SAM app?
There are two important ways to easily get around the SAM app user interface.
The SAM HOME SCREEN- You can Tap home button on a screen reader bar or navigate to that feature.
The SAM navigation Drawer- Tap the three lines button on the screen header bar
This application is very helpful for the preparation for the face to face learning implementation. To avoid close contact, the students will scan their ID instead of signing of attendance personally. It can save time in checking and the same time less percentage of Virus transmission then it is also abide the DOH protocols.
Hoping that you have learn something on this content, feel free to comment bellow your valuable ideas. Don't forget to like, subscribe and follow me on my upcoming articles.
Yt channel: https://www.youtube.com/c/joelrodriguezPYAHWE
References:
SAM - Scan Attendance Manager
ShmoopySoftTools
https://play.google.com/store/apps/details?id=com.shmoopy.sam&hl=en_US&gl=US