On the spot seminar/workshop
Greetings to everyone, I rarely write something here due to laziness and lack of interest. Now I would like to share my recent on the spot seminar about GAD Based Live out Onsite Orientation and Workshop on Siyensikula and Stemtokperiment Video Production and Editing for the Science Technology Fair
It was a humid day when the registration started at exactly 7:30 in the morning. The facilitators were energetic in doing their preliminary tasks. I just zip off a black coffee while getting ready on my laptop to calm the atmosphere. Just a few minutes after doing the MOL of the session the first speaker Dr. Bryan C. Acar, lively presented the orientation NSTF mechanics and format for the video contest. There are a lot of things to consider especially the format of saving the video to be submitted.
The second session was about to mechanics of script/story writing and the presentation of video exemplars related to science/math concepts. Scriptwriting and planning are the key to doing a video because it is the beginning part where it is the backbone of the whole video. This is also patterned to the National level of Siyensikula and Stemtokperiment. I was challenged to know about their mechanics, it's hard to achieve but yet it is possible by putting effort and perseverance.
I feel so eager to learn during the third session. It is all about the fundamentals of video making and editing using wonder share filmora X. The features are amazing and full of effects in editing. I find it difficult from the start but slowly due to practice and exploration I made it a short sample video based on the fundamentals shared by the speaker Ms. Janice D. Casas and Mar Ceniza. I believe what she presented is that being an editor is not easily gained it is achieved through practice and valuable experience. Lastly, the speaker demonstrates the techniques of using Filmora x Wondershare.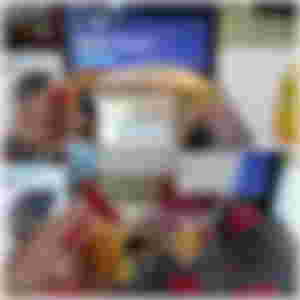 It's a fruitful workshop I have learned about the key features offered by Wondershare Filmora including 4K editing support, GIF support, noise removal, color tuning, advanced text editor, audio mixer, video stabilization, scene detection, and an audio equalizer. At the end of the session, they allow the participants to show their outputs.
I humbly say that even if I rarely write something there are still generous people who keep their sponsorship on me. Please support them on their brilliant articles by clicking this link
This is the interface of wondershare filmora x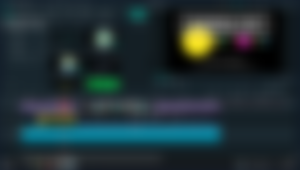 I am really enjoying the workshop at the same time learning varieties of editing techniques. I am so lucky because they provided a flash drive and an installer of wonder share. Even if it is only a crack version it is still working and it can publish a real video output.
I am so thankful for this on-the-spot workshop. This opportunity brings me another way to improve myself for future purposes. It is very useful to us to make our lessons interactive and lively, especially for the current generations.