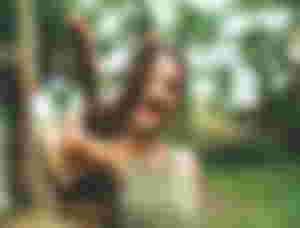 Hello everyone good morning to you I'm dropping this write up on peace it was our bible study topic yesterday. This was all I could jot down. I hope it makes meaning to you.
PEACE is a fruit of the holy spirit brought to us by Jesus. Peace in Hebrew means SHALOM.
After the garden of eden we lost peace in all ways we could think of, but Jesus brought peace back to us by dieing on the cross of calvary. He abolished all that would pull us away from God and from peace. phillipians 4:7 says and the peace of God, which surpasses all understanding, will guard our hearts and mind through Christ Jesus.
It is only in God that we can find true peace. We can't find peace in DRINKING, ADULTERY, REVENGE OR whatever vices we do in other to find peace.
In whatsoever we do or in what decision we take, if we do not have peace then we do not have Gods approval
Let me share my story with you. I have always had a trouble with myself I would wake up and be angry not wanting to eat or talk to anyone I would be angry at my parents and siblings for no reason plus I'm Alps angry with myself I just hated everything and everyone including myself .But when I genuinely got born again I found peace and that angry and troubled self dissapered.
HOW TO BE AT PEACE. AREAS PEACE MUST TOUCH.
1.BEING AT PEACE WITH GOD; This is having complete trust in God and resting in his ability.Psalm 27: 10 says when my father and my mother forsake me, then the lord will take care of me.
2.BEING AT PEACE WITH OTHERS; You must first be a peace maker that strives for a peaceful relationship always. Romans 12:18 says if it is possible, as much as depends on you live peaceably with all men. Issues based on our differences will spring out, but we should overlook differences and always help improve each other.
3.BEING AT PEACE WITH YOURSELF; This is most important. Accept and be proud of who you are made to be. You are unique the way you are don't compare yourself to others.
PEACE HEALS BROKEN HOMES, THE HEART AND THE WORLD.

WE MUST BE AT PEACE WITH EVERYONE BECAUSE A DAY WOULD COME WHEN THEY MIGHT BE OF HELP TO YOU.

BEFORE YOU CAN BE AT PEACE WITH GOD AND OTHERS YOU SHOULD BE AT PEACE WITH YOURSELF AND BE A PEACE MAKER

WHEN WE REPENT AND RESPOND IN FAITH TO THE GIFT OF GOD, HE SAVES US AND PEACE IS BORN.
I hope you enjoyed reading. And thanks for reading.
@Princesstj cares 😘💕