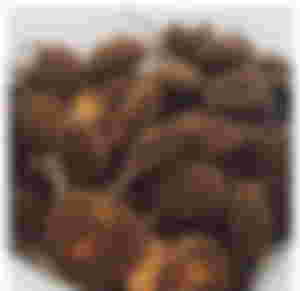 Good pm from here lovelies today I'm going to share with you a very wonderful and delicious fruit that has a lot of benefits to the body. The black velvet tamarind it's from a tall tropical fruit bearing tree. It belongs to the family leguminosae, and has a small typically grape sized edible fruit and hard brown inedible shells. The flavour of the fruit is similar to tamarind where it derives its English name from and i guess the velvet is from its shell that has a velvet like covering. The fruit usually has a sweet sour taste compared to tamarind it is sweeter, dryer, powder like and the shell is thicker than that of tamarind.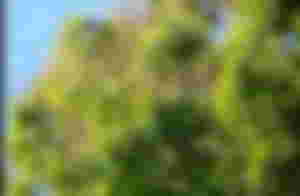 The fruit is used as a candy like snack food in Thailand, often dried, sugar coated and spiced with chili. The dried fruit has a powdery texture, and is orange in colour with a tangy flavour. The fruit is found in west African countries such as GHANA where it is called "yoyi",SIERRA LEONE, SENEGAL, and here in NIGERIA where it is called Awin in youruba language, icheku in Igbo and Tsamiyar krum in Hausa.
It can be freshly consumed, dried or soaked in water and drink water afterwards. It helps shed extra kilos and it also subdues hunger.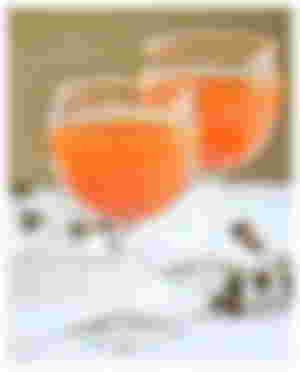 The fruits seed and pulp consist of the following. Moisture, organic matter, crude protein, crude fat, ash, crude fiber, carbohydrate and ascorbic acid and they are all in certain quantities.
The black velvet tamarind has a lot of health benefits which seems to make the fruit very important.
CURES MALARIA ; The decoction of the black velvet tamarind has an ability to inhibit the growth of plasmodium flaciparum which is the main cause of malaria, therefore the malaria patient will be recovered quickly.
TREATS GASTRIC ULCER; The fruit increases gastric mucus secretion clear gastric ulcer and protect colon from the cancer cell.
PREVENT HYPERTENSION ; The fruit contains potassium. Potassium is able to control the heartbeat and make the heart pumps blood easily which reduces the risk of hypertension.
ANTI -INFLAMMATORY ; The fruit contains vitamin C which helps in fighting microbial infection and reduces inflammation in bronchial tubes because of bronchitis.
CURES TOOTHACHE ; The compounds contained in the fruit are able to clear plaque, caries, and bacteria which are the main causes of toothache.
RELIVES MENSURAL CRAMPS ; During mensural cramps medicine with analgesic medicine are needed to reduce cramps. And black velvet tamarind contains natural analgesic which helps in reducing pain and mensural pains.
TREATS DIABETES ; It lowers blood sugar and increases insulin sensitivity.
IMPROVES LACTATION ; For new mothers, the amount of breast milk is very important. Sometimes they find it difficult to increase the amount of the breast milk and the pulp in black velvet tamarind is able to increase milk secretion.
TREATS WOUNDS ; The fruits contains ascorbic acid which is one of the beneficial acid for human body. It helps treats wounds and protects from bacterial and prevents infection on the wound.
NOURISHES SKIN ; Besides treating wounds well, the ascorbic acid of black velvet tamarind is also able to stimulate the growth of healthy skin. It is also able to nourish the skin when it is consumed regularly.
OTHER BENEFITS INCLUDE;
*IT INCREASES ANTIOXIDANT
*CURES HEMORRHOIDS / PILES
*BOOST IMUNE SYSTEM
*LOWERS CHOLESTEROL
*MAINTAINS GOOD METABOLISM
*CURES DRY EYES
*PREVENTS ANEMIA
*TREATS BRONCHITIS
*MAINTAINS HEALTHY KIDNEYS
*LOWERS BLOOD TEMPERATURE
*RELIVES DIARRHEA
*MAINTAINS GOOD DIGESTION
*FIGHTS HARMFUL MICRO ORGANISMS
*REDUCES MICRO NUTRIENTS DEFICIENCY
Black velvet tamarind is known to lower the blood sugar. Therefore, for those with diabetes, its suggested for you to watch your intake since it may interfere your effort to regulate your blood sugar.
And also for those who plan to have surgery, it is better to stop the black velvet intake two weeks before the surgery since it might also interfere with the blood sugar control during and after surgery .
And its advisable to eat 10g of black velvet tamarind to lessen the body's surplus fluoride content.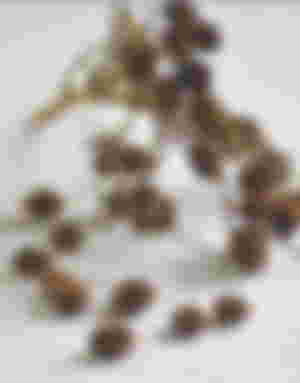 Thanks for viewing I hope you learnt something. @princesstj cares 😘