There always rain after the rain.
His experience took place when he was in grade 3. What happened was that his parents were separated. His parents separated because of his father who was angry with his mother because his father found out that his mother had a a love affair or in the simpler saying "there is another man". When it was done his father furiously communicated separately with his mother. For a more detailed story here is the ready -made.
This happened when he came home from his studies. That day is Monday. When he got home at about 4, his mother was at home and had just left to go to the greenhills to play badminton. He told his mother that he wanted to go with her but, she said that he shouldn't go because he needed to study more and finish his studies. So he just didn't go. By about 7, his father had come home from work and his mother was still not coming.
His father doubted where his mother was. When it was already 7:30 his mother arrived. When she got home, she got dressed and prepared their food. He has different siblings and he asked why mom came home at 7:30. His mother's answered was that her badminton friends was with her and their play lasted too early. While his mother was cooking, his father also asked why his mother took so long (his father asked angrily). His mother gave the same answer, She said she had friends with her. His father was even more skeptical because his mother had no friends in badminton.
His father took a bath first, he and his siblings and their mother ate first. As they were eating their dad suddenly cried out. He shouted very loudly above. He shouted "Anna come up here!" (Anna is his mother's name). Screaming when their dad, his siblings and him were terrified. When his mother came up, his father was still crying. And because of his father's shouting they cried.
After that his father left the house. His mother was crying tears. Because of this they first lived with their grandmother in the convent for a week. He asked his mother why they separated, his mother would not say. After they settled down in the congregation, his father sent them back but not with their mother. When he got back to their house, his dad told them that their own mom had another man because he had read his mom's texts. He and his sister were all crying tears again when they heard this. His mother did not feel well for over a month. But one day their mother called and said that if they could visit with her on weekends.
The four of them agreed because they were young, but when they all got older,he and his brother stopped visiting because they found out about their mother's mistake and went with their father.
During the months they were still visiting their mother, they all really lost hope that their life would not be better. But something is already beautiful because he told himself that life will be better. And it's good that now his life is better because his father remarried to another woman and he is kinder than his mother. Even though his father got married, he still talk to his mother but he haven't visited yet.
His life now got better and he enjoys more than his previous life and now he already have a new sibling from his step-mother. He is even more happier now and his life is getting better now.
The point in this story is that even if something bad happens already, we as a human should not be in despair of a good event. You now, Let's not think bad and always think better.
"Think Positive Never loss hope in the things you do". If today you are not okay, maybe tomorrow you will be fine.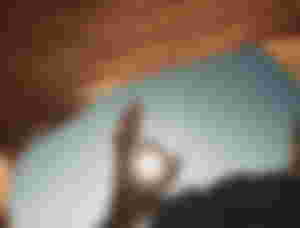 Have a nice day my read cash family, and always think positive in life. Have a good day too #rusty!