February 09, 2022
Loving someone and being loved back by someone you love is the most precious and best feeling ever. Every relationship has its stories, experiences, and the most important is the lesson that you've learned from it helps you for being who you are and what kind of person you are right now.
Being in a relationship takes courage and braveness to face whatever challenges you may face with your partner throughout the love journey you are into.
On every page of your life story, of its pages is your love stories with a different person or just one person of your lifetime. Reminiscing your past relationships does not means didn't move on from that person or from that relationship, it is a mature way of showing how thankful you are to that person because he/she brings you a life lesson that you may use in your future relationship/s.
Back with my past relationships, I never regret that I give them a chance to show their love to me, and I give back the love that they give to me. It takes time to absorb all the lessons that they taught me throughout the days, weeks, months, and even years being in that relationship.
Let me show you the men that give me a life lesson that saves me, helps me to be mature enough and helps me grow as an individual.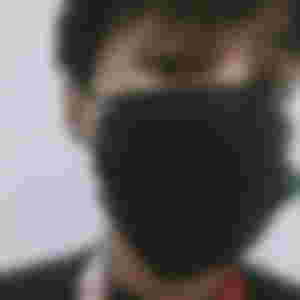 He's my puppy love during elementary days, we fight like cats and dogs back then. My mom and his mom are close that's why every occasion they are invited and so funny to tell you that we decided to be in the relationship because my mom and his mom are friends.
He is a talented man, he knows how to sing, play guitar and other musical instruments. He is also a smart guy, an honor student, he is the one who taught me to face my fear in the subject of Mathematics.
He is now a father and a working man. We are still good friends and I am happy for him for what he achieved in life.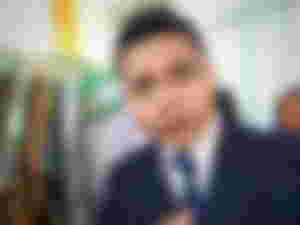 He is my childhood friend and we are neighbors. My family and his family are mutually connected because his step-father and my dad are cousins. He is 1 year ahead of me, and we just have a mutual understanding that leads us to jump into the boyfriend and girlfriend thingy. But, we are immature at that time that's why we broke up and when we are in college we get back to each other but unfortunately without my knowing he got her ex-girlfriend pregnant that's why we again broke up.
He also played musical instruments, he is now a family man and working for a big company in Manila. Back then, he taught me how to be strong to face challenges in a relationship, and not all second chances are worth giving for. We are still friends and I am happy for him and his family. I wish them all the best in life.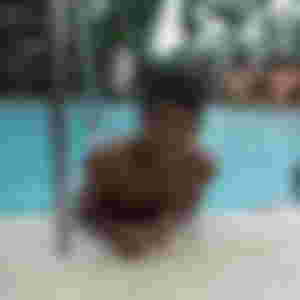 This man taught me to set a limit on giving chances in a relationship. He is my almost 4 years boyfriend back when I'm in high school. He is a school athlete and we saw each other often before because he is busy with his training and games.
I thought this time that he is a good influence on me because I am blinded by love at that time, but slowly I woke up to the reality that I am in a toxic relationship and it also poisoned my life.
He is a cheater and he cheated many times. He is now a family man, he married the last girl he cheated with. The lesson learned with I am with him is to set your limits on giving chances, know your worth as a person, love yourself, and cheating is a choice, not an accident.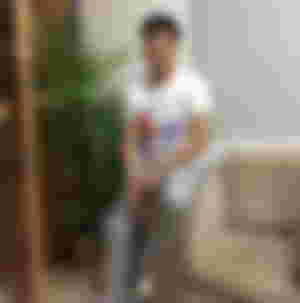 He is the one who saved me from the toxic relationship I have had with my almost 4 years of relationship. We love each other back then but something happened and it is a serious issue then. He works now in a big event organizing team in Manila.
He is my TOTGA, he is a good, sweet, caring, loving man but he was tempted to cheat with my best friend but he chooses to tell me the truth that he cheated on me and he asked for forgiveness. I give him another chance to fix our relationship but we are like "pinagtagpo per Hindi tinadhana". We are still friends and he has now a girlfriend. I am happy for him and wish him the best in life.
I learned that even you are in love with each other but you are not for each other it will not work as you expected. He taught me to be strong to hold back and to let go of things that are not worth fighting for.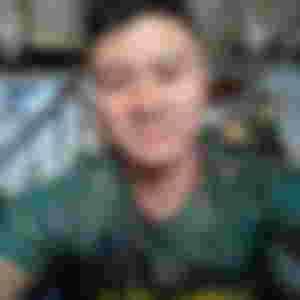 He is the only man that dares to meet my parents, he is the first man that I introduce and welcome to visit our house. He is now a police officer and has a fiancee. I am also in a toxic relationship back when I am with him, he controls everything in my life from what to wear, what to post on social media, and everything. And it is not healthy anymore for the both of us that's why I've decided to break up with him.
He taught me a huge lesson, never let someone control your life because it is your life, not theirs.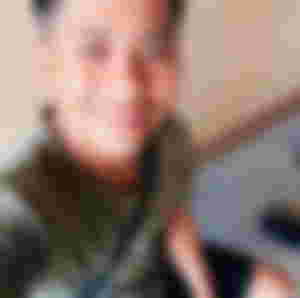 He is now a Mechanical Engineer and I don't have any news about him after we broke up. He cheated on me with his ex-girlfriend not once but 3 times, after his third disloyalty I decided to end our relationship.
We are in LDR back in those days and we often see each other. He is a loving, caring, and clingy man. The lesson I've learned is that no matter how far you are from each other it will work if both of you are loyal and honest to each other.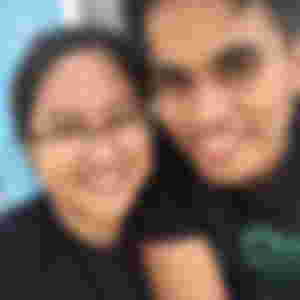 I surrendered everything to this man, he taught me all the life lessons that I need to know and learned so that I can apply them in the future. This man taught me to be real and embrace the flaws I have.
He is the man I am with for almost 7 years as girlfriend and boyfriend and I never regret being with him for that long because we ended up as wife and husband. We are blessed to have a handsome son and a beautiful daughter.
No matter how many relationships you have been into if that person is not destined to be with you your relationship with not work no matter what you will do.
Wait for God's perfect time, if you experience a lot of failures in relationships you are not punished by God, God is preparing the best for you.
God knows all and things occur in His perfect time, not ours
---
Life Lesson:
Forget the heartaches, let the time heals you, move on and open your heart. Let go of the past but absorb the lessons from it.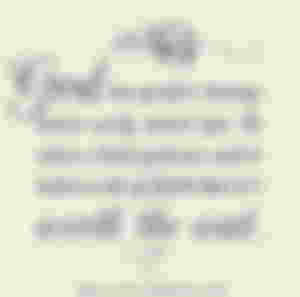 ---
Thank you for giving your precious time to read my article. I hope you enjoyed it and learn something about it.
You can also freely visit and read my sponsor's works. Check their account in my sponsor's block.