"My cellphone is broken"
February 07, 2022
Technology is what helped and makes everyone's lives easy and less struggling for everything they are doing than before especially in communication.
Last June 2019, when I was hired as a private school teacher and as an adviser of Grade 9 section Human Dignity. It was a roller coaster ride for me as a newly hired Mapeh teacher because of their spiral method in teaching the subject MAPEH or Music, Arts, Physical Education, and Health. I was teaching Grade Level 9 with 3 sections in the morning and Grade Level 10 with 2 sections in the afternoon, in just one day I need to discuss the four areas which are Music, Arts, Physical Education, and Health per section.
It was a huge adjustment for me on how I can handle the hectic whole day schedule I have and how I can discuss it in the 3 sections for Grade 9 in which I had only half a day for the discussion and another half day for the Grade 10.
I also handled values education for Grade Level 7, 8, 9, 10 at that time, in which Grade 7 has 2 sections, Grade 8 has 3 sections, Grade 9 has 3 sections and Grade 10 has 2 sections. It was brain-draining work and the saddest part is the salary is just minimum.
Doing that routine every weekday and continuing working on the weekend is not healthy anymore but I need to do it because that's what my profession and teaching is my passion.
That's why I promised myself to give a self-reward that I deserved. My payday is during the 10th and 25th of the month, which means my salary is given twice. Every time I received my salary on the 10th day of the month I divided it into 3, for my parents, my son's need and my allowance and when I received the other half of my salary on the 25th day of the month I divided it into 3, for my apartment fee, for my savings and my extra allowance (in case of emergency).
The first thing that I promise to give as a reward for myself is a cellphone since my cell phone at that time was broken due to a vehicle accident I was in before my college graduation back then.
I saved money for it for about 5 months and I bought iPhone 6 as an upgrade since I am using the iPhone 5s and F1s Oppo but unfortunately those two mobile phones are broken due to the accident.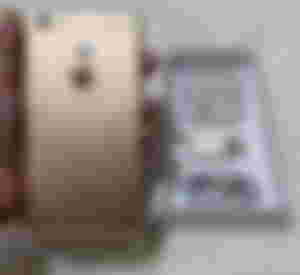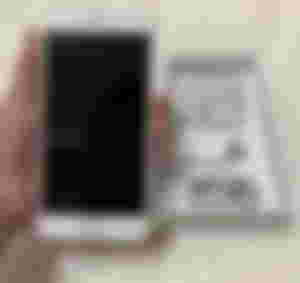 This is the first thing I purchased and I consider this as the fruit of my hard work. I value this phone because I do my best to save money for it and it is was my first time buying expensive things for myself.
But the year 2020, when I, my husband, and my son were on our way to our rabbitry. My son saw my cousin taking a bath inside the swimming pool, he ran in the direction of my cousin due to the water that flushing out from the swimming pool the floor is slippery that's why I ran after my son to prevent an accident but unfortunately, my phone drop into the floor and the phone screen was now broken.
Since it is not that big crack and the screen is still functioning I continue to use it. After 2 months, the next part of the cellphone which is not functioning well is the home button, I let the repairman check it but they don't have any stock left for the home button parts that why he told me to wait for the parts to be delivered by December.
After that, the next part of the phone that is having a defect in the charger port, I need to use a power bank to charge the phone because when I directly charge it into the outlet the phone will not be able to accept the power of the electricity from the outlet.
And now, it was not functioning because I can't open it. I am so sad because I worked hard for it and all of my files are saved into that phone notes.
I talked to the repairman, he told me that we need to order all the damaged parts that be replaced and it cost almost 5 thousand pesos or $100 for the overall repair.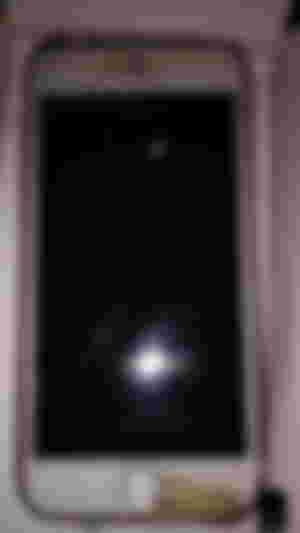 I need to think about it first before deciding.
---
Life Lesson:
It is not about the price, it is about the value you put on it.
---
Thank you for reading and giving your precious time.
You can also freely visit and read my sponsor's articles. Check their profile of my sponsor's block.